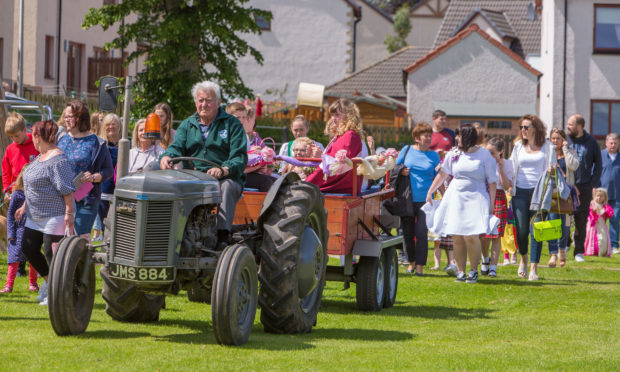 The cost of holding summer galas and community events across Perth and Kinross council be slashed after complaints from organisers.
The move by licensing chiefs could help safeguard the future of popular shows such as village fetes and bonfire nights.
The number of events has dwindled over the years, with many groups claiming they have become too expensive to hold.
At present, public entertainment licences, which cost £300 for one year, are needed for events with an entry fee.
While most galas are free to enter, organisers might still need to secure a licence if there are funfair-style rides which attendees pay to use.
Perth and Kinross Council is proposing a new, vastly reduced fee for community events which include fairground attractions.
At this week's licensing committee, councillors will be asked to approve a new £65 entertainment licence which will cover fairs at community events such as galas and bonfire nights. It would applied to events with fewer than five mechanical rides.
In her report, licensing manager Debra Merchant said: "During 2017, it came to light that many community events such as gala days, fetes and bonfires, although themselves free to enter, had fee paying children's mechanical rides as part of the event.
"These rides fall under the definition of a funfair and so a public entertainment licence is required."
She said: "A number of representations have been received from community organisations in relation to both the requirement to have a licence, and the amount of the fee.
"It is evident that many community organisations have limited funds at their disposal. It is also the case that such events are an important part of community life across Perth and Kinross.
"It is therefore important that a measured approach is taken to the licensing of such events. Account needs to be taken of the importance of these events, but that also needs to be balanced against the need to ensure public safety."
The local authority expects the change will see an increase in the number of licence applications.
The plans will be discussed by licensing committee members of Thursday.