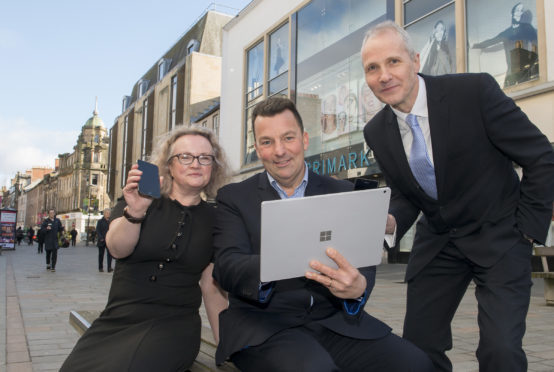 Cities and towns at the forefront of  the "digital revolution" will reap major economic rewards, a conference in Perth has been told.
The technology exists to interact with visitors via targeted offers and advertising, but many places have yet to embrace these opportunities.
A Smarter Scotland event staged in Perth Theatre attracted town and city managers from across the country.
The main thrust of the gathering was to ensure Scotland's "full potential is realised in a digital world".
Richard Watson, managing director of Rapier Systems in Dunfermline, said new technology allowed cities to have far more in-depth knowledge of who is visiting a destination.
If people use free wi-fi they are signalling that they are in town and interested in local businesses.
"They could be sent offers, told what is on in town that day or encouraged to come back tomorrow," said Mr Watson.
"This would drive interaction with residents and tourists."
This technology would also allow far more detailed information to be gathered on where people are actually going and where visitors are from.
The delegates at A Smarter Scotland heard the findings of Scotland's Digital Towns Pilot Programme.
The programme — launched last summer by Scotland's Towns Partnership in partnership with Digital Scotland and the Scottish Government — appointed consultants to review and advise on projects that cover towns and cities across the country.
Phil Prentice, chief officer at Scotland's Towns Partnership, said: "This event distils the research undertaken through the pilot programme and looks at how relatively small investment can drive really beneficial economic and social outcomes."
He said people had to overcome a fear of "digital redundancy " where investment is delayed as people wait for better technology to come along, holding up economic benefits.
Perth city centre manager, Leigh Brown, who is also chair of the board at the Association of Town and City Management, was among the speakers to stress the importance of the latest technology.
"Digital is a foundation block that should underpin any destination's ability to engage with and support residents, visitors and businesses as well as public and third sector partners," she said.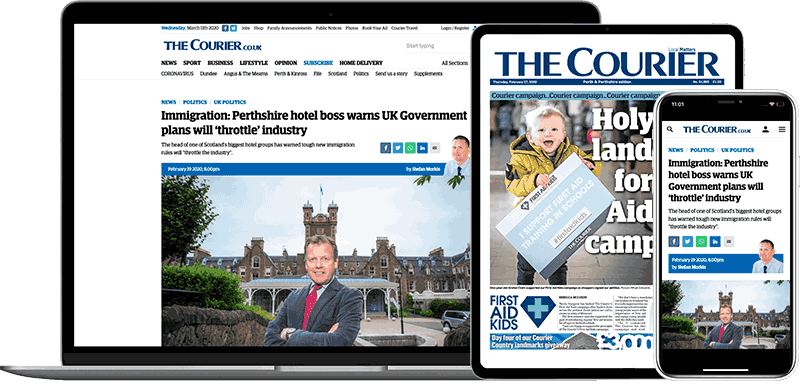 Help support quality local journalism … become a digital subscriber to The Courier
For as little as £5.99 a month you can access all of our content, including Premium articles.
Subscribe