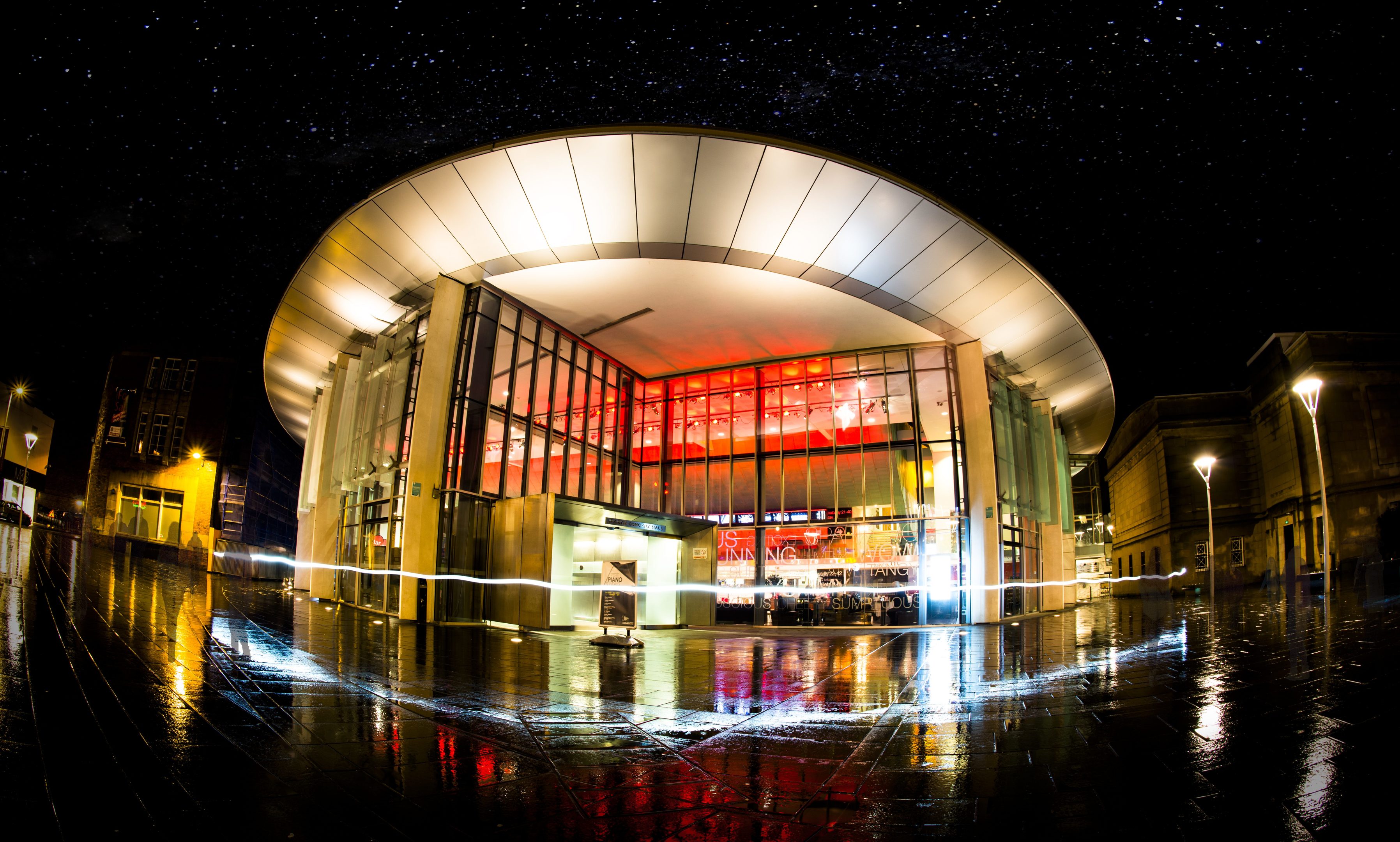 The arts group in charge of Perth's historic theatre and concert hall has welcomed its new boss.
Mike Griffiths, fresh from his success at the Eden Court Theatre in Inverness, has been appointed interim chief executive of Horsecross.
It follows the departure of Gwilym Gibbons who is leaving at the end of the month to take charge of the Crichton Trust in Dumfries.
Mr Gibbons announced he was stepping down last year, shortly after Perth Theatre re-opened following a £16.6 million make-over.
Mr Griffiths arrives as Horsecross reveals bumper winter ticket sales. From October to December there was a 37% increase in sales, largely thanks to Perth Theatre pantomime Aladdin.
The show was the city's most successful panto since previous top-seller Cinderella in 2013 – which had nine more performances. Ticket income was also up 12% on last year's Dick McWhittington.
Mr Gibbons said: "It really has been an exceptional period of ticket sales for Perth Concert Hall and Perth Theatre, and the new year has continued in the same vein with attendances up and sell-out shows, including some in new theatre spaces.
"Customers have been spending more in our cafes with both venues enjoying busy lunch and dinner periods. This all impacts significantly on the local economy."
He said: "I am happy to confirm that the venues have seen new audiences come in as news of the theatre reopening spread, rather than seeing Perth Concert Hall attenders spread over two venues."
Mr Gibbons added: "It has been a real privilege to work with such a dedicated, passionate and skilled team of staff and board members at Horsecross Arts over the past three years.
"I'm sure the warm welcome I received both within the organisation and from the wider community extends to Mike as he takes up the reins to lead the organisation through its next exciting phase of development."
Horsecross Arts chairman Magnus Linklater said he was "delighted" with the appointment of Mr Griffith, who has more than 30 years' experience in theatre.
"He brings with him an impressive range of experience of the arts in Scotland and has demonstrated a strong track record in working with cultural bodies both here and abroad," said Mr Linklater.
Mr Griffiths added: "I'm delighted to be joining Horsecross at this exciting time and building on the legacy that Gwilym has created during his time here.
"I'm greatly looking forward to getting to know Perth again and working with the staff to continue to deliver an exciting programme for the audiences in Perth and beyond and I would like to thank our principal funders Perth and Kinross Council and Creative Scotland for their continued support."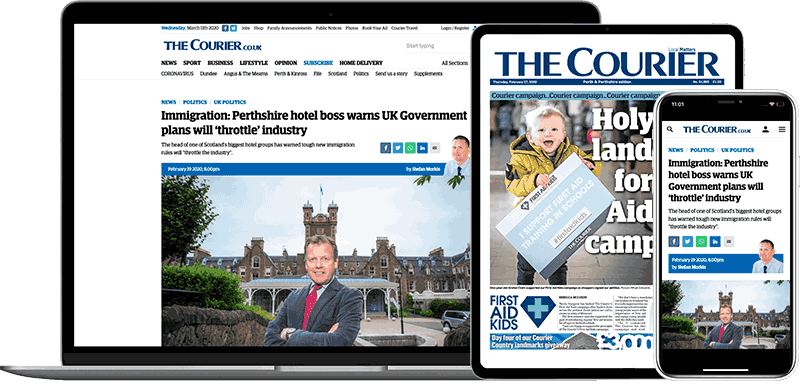 Help support quality local journalism … become a digital subscriber to The Courier
For as little as £5.99 a month you can access all of our content, including Premium articles.
Subscribe