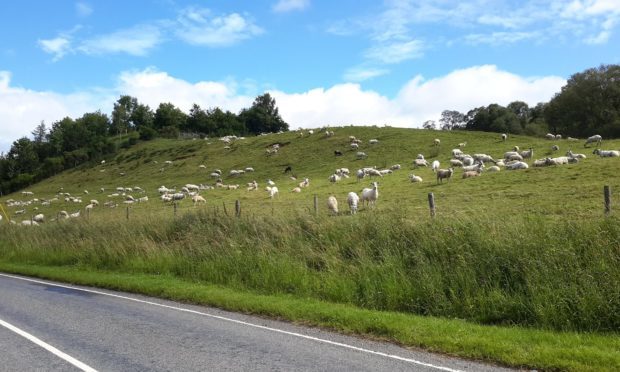 A 49-year-old woman has been charged following the death of a sheep at a Perthshire farm.
Police Scotland said the woman was charged with sheep worrying after the incident at Rumbling Bridge on Friday, February 16.
A report will be sent to the procurator fiscal.
Officers in Tayside have issued a fresh plea to dog owners, urging them to keep their pets under control while walking in the countryside.
A force spokeswoman said: "The vast majority of livestock worrying incidents involve sheep and can occur when a dog attacks, chases or in the case of sheep, is at large – not on a lead or otherwise under close control – in a field where livestock is kept.
"The devastating effects of a dog attack are evident and cannot be overstated but significant damage can also be caused by a dog simply being present in a field. Pregnant ewes can abort their lambs or lambs can be separated from their mothers, causing distress and in some cases malnutrition."
She added: "The advice to dog owners who live in rural areas or anyone walking and exercising their dogs in the countryside is to ensure they are under control at all times and avoid going into fields where livestock is grazing."
The Scottish Outdoor Access Code says dogs shouldn't be taken into fields where there are lambs or other young farm animals.