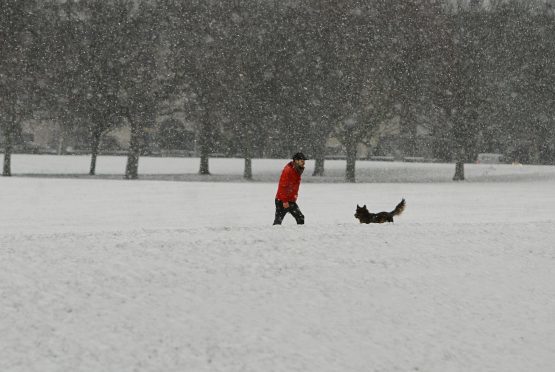 Perth and Kinross Council has confirmed that all schools will be shut on Thursday, as the Beast from the East continues to batter the region.
It was a snow day for pupils at nearly 40 of the area's primaries and secondaries on Wednesday. although some headteachers decided if was safe enough to stay open.
Despite originally stating that a decision wouldn't be made until Thursday morning, the local authority revealed its closure plan at 3pm on Wednesday.
A spokeswoman said: "On the basis of the most recent information advice received from the Scottish Government, updates from public transport providers, and the unpredictability of severity and location of weather, all schools in Perth and Kinross will be closed to pupils tomorrow (March 1)."
She added: "School staff are expected to attend at their usual school. Where this isn't possible they should attend their nearest school in line with the normal severe weather procedures. Schools will be open as normal on Friday for pupils and staff.
"These are exactly the same arrangements as for all Council staff. Attend work, or at nearest alternative base, or contact line manager in line with severe weather arrangements."