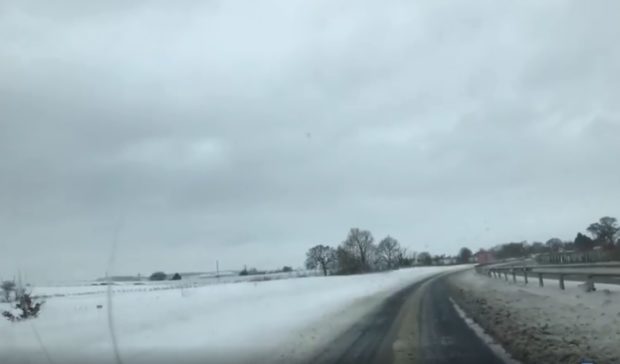 A large snow drift has been causing issues for motorists travelling on the A90.
Driver Alisdair Smith posted a video online which shows the inside lane of the main route between Dundee and Perth disappearing under several inches of the white stuff.
Mr Smith said cars were being forced to brake hard and merge into the outside lane in a potentially deadly manoeuvre.
UPDATE – please note – This video was from Friday lunchtime. Thanks to the snow plough team at BEAR Scotland the drift at Glendoick no longer exists. Watch out for others and let Bear Scotland know about any you encounter.A90 westbound between Dundee and Perth. Big snowdrift on the carriageway at Glendoick Garden Centre forcing traffic to brake hard and merge into outside lane. Very dangerous. #BeastFromTheEast #tayside #radiotay #TayFMtravel

Posted by Alisdair Smith on Friday, 2 March 2018
The snow drift on on the Perth-bound carriageway, near to the Glendoick Garden Centre.
Speaking in the video, Mr Smith said: "This is a warning for all drivers in Tayside on the A90 between Dundee and Perth. At Glendoick Garden Centre there's a huge snow drift that's forcing all traffic into the outside lane."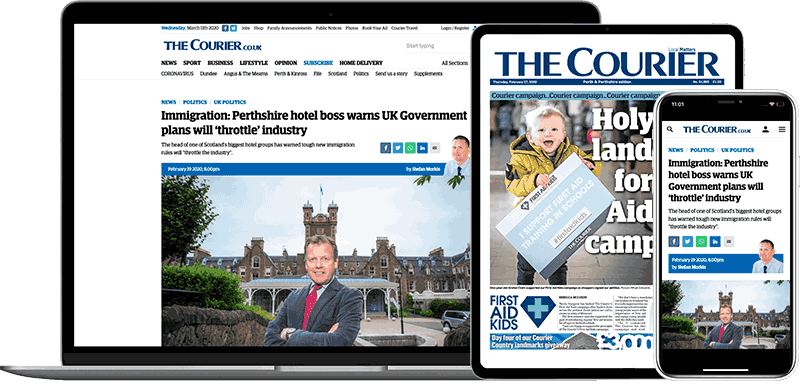 Help support quality local journalism … become a digital subscriber to The Courier
For as little as £5.99 a month you can access all of our content, including Premium articles.
Subscribe