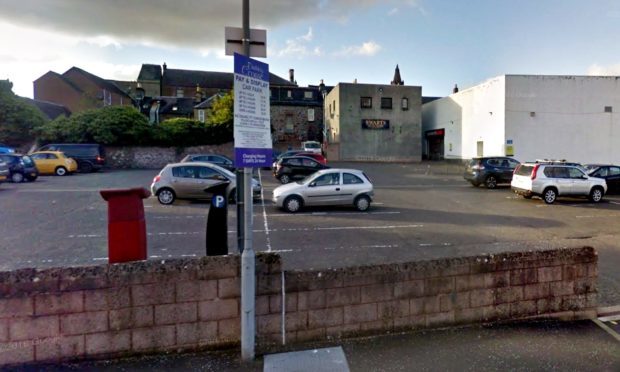 A Good Samaritan ran to the aid of a woman after she was pushed to the ground by her boyfriend.
Lauren McDonald ordered Mark Taylor to leave Shannon MacAuley alone following the altercation in Blairgowrie.
Ms McDonald told Perth Sheriff Court she was walking to a friend's house when she heard screaming just as she entered the car park at Blairgowrie's Sainsbury's store.
The 20-year-old said: "I was on the phone to my friend  and was walking behind the police station when I heard screaming.
"I heard someone saying 'help' and then muffled screaming like someone had a hand over their mouth.
"I came into the car park and saw a female getting pushed to the ground.  I went over and shielded her and told him to go away. I turned to look at her and when I looked back he was gone."
She added that Ms MacAuley appeared to be bleeding and she had helped her to the nearby police station.
Ms MacAuley, who is still in a relationship with Taylor, told the court that both of them had been drinking and an argument had started.
She said she had fallen as a result of tripping over her own feet.
She said: "He shoved me but because I was drunk I tripped over my own feet and fell. I'm not known for being able to handle my drink well."
She added that she had opposed the court applying bail conditions that meant the two were unable to be in contact, resulting in her being forced to move in with her parents.
Taylor admitted assaulting Ms MacAuley by pushing her, causing her to fall to the ground and hit her head, at Sainsbury's car park, Blairgowrie, on December 22 last year.
Sheriff William Wood told him: "This sort of behaviour is completely unacceptable."
He fined Taylor, of Ruby Place, Rattray, was fined £600.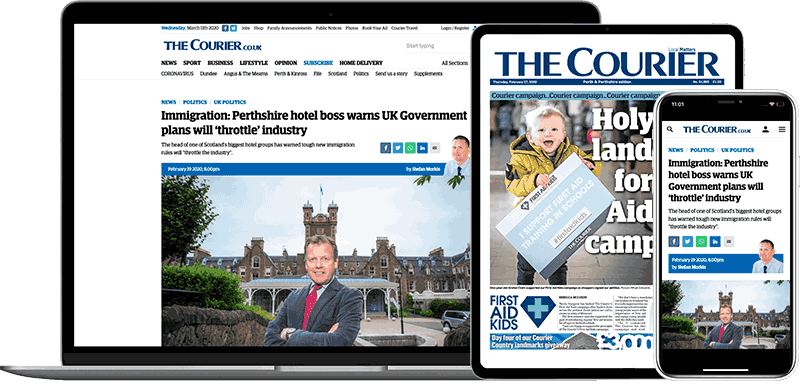 Help support quality local journalism … become a digital subscriber to The Courier
For as little as £5.99 a month you can access all of our content, including Premium articles.
Subscribe