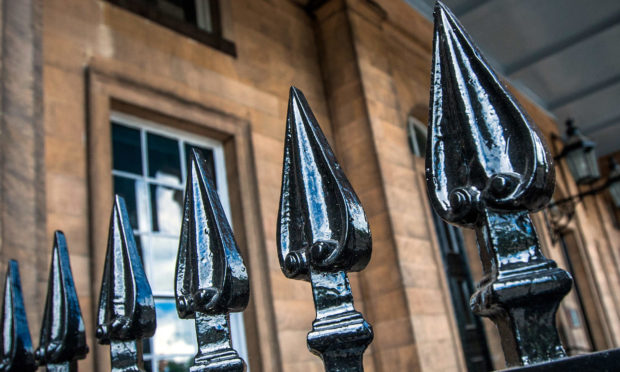 A 45-year-old man appeared in court charged with having a knife in his possession following an incident in the back of a Perth police van.
Stuart Lymer, of Uttoxeter, Staffordshire, appeared in private before Sheriff Gillian Wade at Perth to face a charge of possessing a knife at Perth railway station, Glasgow Road, on March 5.
Lymer, who was represented by local solicitor David Holmes, made no plea or declaration. Mr Holmes had asked for him to be released on bail but Sheriff Wade refused this and remanded him in custody.
Officers from Staffordshire Police were present at court prior to the case being heard.
Lymer was apprehended by police at Perth railway station on Monday after being spotted with a 17-year-old female who had previously been reported missing.
The teenager was also arrested but is understood to be receiving medical treatment at Ninewells Hospital in Dundee, following an incident in a police van.
Both parties were said to have suffered injuries in the vehicle.
Police Scotland subsequently referred the matter to the Police Investigations and Review Commissioner (PIRC).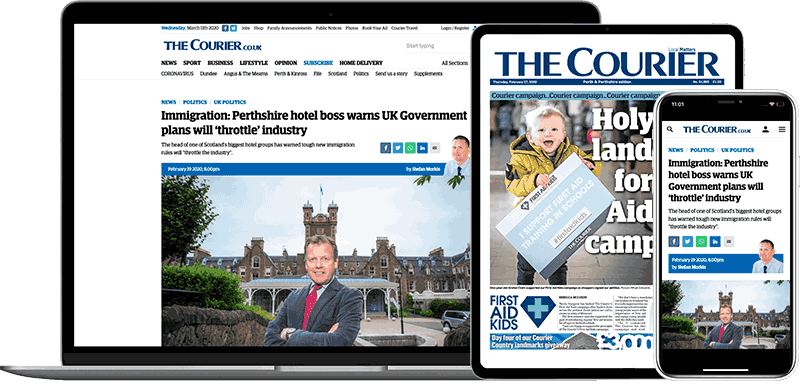 Help support quality local journalism … become a digital subscriber to The Courier
For as little as £5.99 a month you can access all of our content, including Premium articles.
Subscribe