A unique treasure trove of hand-drawn cartoons has been unearthed, illustrating life behind the barbed wire at a Perthshire prisoner of war camp.
The "internationally significant" drawings were penned by German inmates at Cultybraggan, near Comrie, during the final years of World War Two.
The collection of 66 pen-and-ink artworks is said to be the most comprehensive visual record of what daily life was like for German captives in the UK.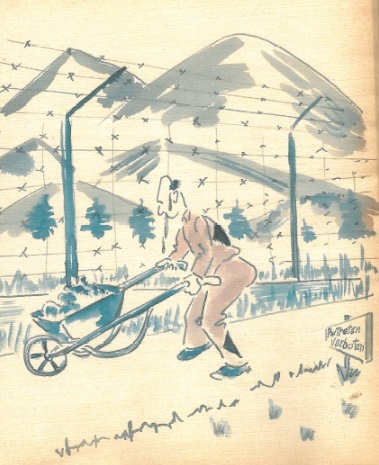 Cultybraggan Camp, known as Camp 21 during the war, housed up to 4,000 prisoners including many zealous Nazis, such as members of the notorious Waffen SS, as well as trouble-makers from other POW lock-ups around Britain.
Despite known cases of intimidation, violence and even murder, these newly rediscovered drawings show that life was not all bad for the inmates.
Using basic materials, a German prisoner managed to capture, not only the conditions inside the camp, but also the feelings and emotions of the incarcerated men. It also shows activities, sports and past-times such as music and English lessons.
Among the collection are drawings of snowball fights; men passing the time with a boardgame and gardening.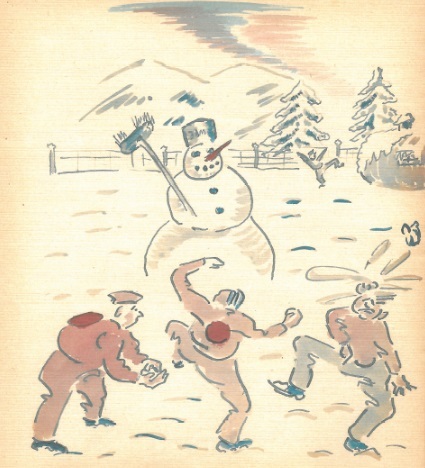 Experts say the drawings perfectly illustrate feelings of relief — being away from the fighting — as well as the pain of being hundreds of miles away from home and loved ones.
Dr Iain Banks, executive director of the Centre for Battlefield Archaeology in Glasgow, said: "This unique and internationally significant collection provides an unprecedented insight into the daily lives of German POWs in the UK.
"But even more than this, they showcase the humanity and spirit that transcends nationalities and ideologies."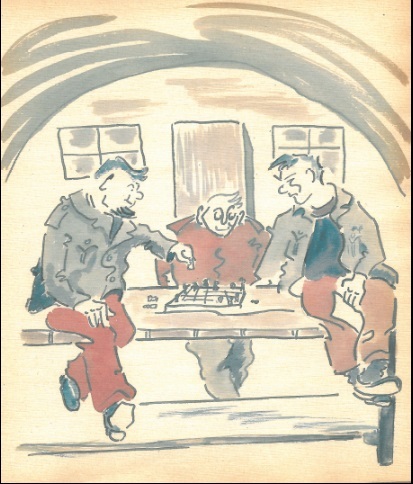 The Comrie Development Trust, which took over the camp, plans to unveil the collection at its Carry On, Culty event on Saturday, May 12.
Heritage and events manager Phil Mestecky said: "All money raised from the event will be used to maintain and preserve the most complete and extensive World War Two POW camp in the UK and to develop the facilities for visitors who want to learn more about its fascinating history."
He said: "Besides the cartoons, there'll be a full programme of entertainment including swing music, dancing, military vehicles and living history displays."
Villagers have been deciding how to spent money bequeathed by one of the camp's prisoners.
Heinrich Steinmeyer, a former Nazi stormtrooper, left behind £400,000 to the village of Comrie after making many friends during his time at the camp.
The camp was built in 1941 as a POW "black" camp to house some of the most hard-line and troubles prisoners.
After the war, it was used as a British army base for more than 50 years.
It still has 84 Nissen huts and 14 other buildings and is recognised as a site of national and international heritage.