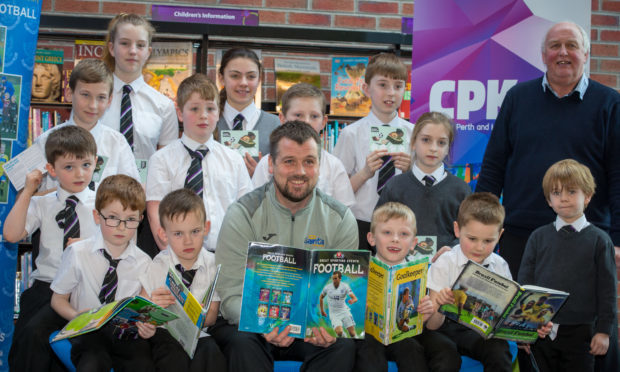 St Johnstone stars have kicked off a new literacy campaign aimed at getting more children reading.
The new venture gives youngsters the chance to win match day tickets by checking out books from their local library.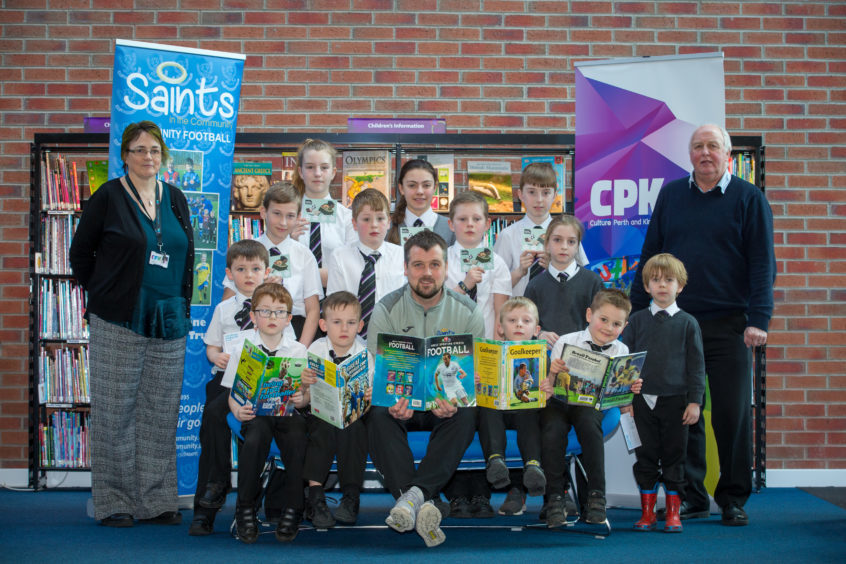 Saints have teamed up with Culture Perth and Kinross, the Scottish Professional Football League and the Scottish Book Trust for the 4-4-2 Reading Challenge, aimed at five-to-12-year-olds.
Launching the campaign on Friday, St Johnstone players took time out of their training schedule to talk about their favourite childhood books with primary pupils from St John's Academy.
Morag Kelly, head of libraries and information services at Culture Perth and Kinross said: "We are delighted to be supporting the development of healthy lives through reading and sport.
"Library membership is a powerful way for children to develop their reading skills and this initiative supports the Scottish Government's aim to make every child a library member."
She said: "We look forward to seeing children across Perth engage in the reading challenge."
To take part, children will be issued with a reading challenge card from their nearest participating library. The card gets stamped each time a book has been read.
When they have read four books, the child will receive a free ticket for a home league match at McDiarmid Park, while an accompanying adult will be able to buy a discounted ticket.
The North Inch Community Library is one of around 200 Scottish libraries working in partnership with 14 SPFL clubs on the programme.
The launch in Perth was supported by former Saints and Northern Ireland player Danny Griffin and St Johnstone's Community Trust boss Atholl Henderson.
The SPFL has funded the challenge. Chief executive Nicky Reid said: "The initiative is designed to encourage children who don't regularly visit the library or sport to do so.
"As such, we think it's a real win-win opportunity for all concerned."
She said: "Although this is a pilot project, we have high hopes that it can be a hugely successful programme, and so we are grateful to the SPFL for their support to allow us to kick-off."
Other clubs taking part include
Arbroath, Dundee, Dundee United, Forfar Athletic and Raith Rovers.
Marc Lambert, CEO of the Scottish Book Trust, added: "Taking part in sport and reading are both important for young people's physical and mental health. As well as being fun, reading for pleasure can increase empathy, reduce stress and improve wellbeing, while all the research shows that children who read for pleasure also tend to do better at school."