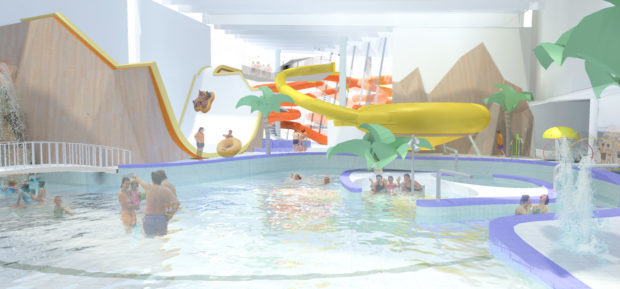 The future of a £25 million project to give Perth a state-of-the-art sports facility hangs in the balance.
Live Active Leisure (LAL), the council's arms-length body behind the PH2O project, still needs to find around £10 million to fund new swimming pools, fitness studios, outdoor sports facilities and an upgraded ice rink on the site of the existing Perth Leisure Pool and Dewar's Centre on Glasgow Road.
Around 20 different sports would be catered for if the full project comes to fruition.
Of the £15 million secured so far, £5 million was provided by Perth and Kinross Council.
LAL chiefs have been in talks with the local authority over alternative ways to meet the shortfall. The leisure company said it is committed to "exploring all options" in their bid to get more financial help.
A spokesperson for LAL has confirmed that talks with Perth and Kinross Council remain ongoing as they continue to investigate the most "affordable and sustainable" way to deliver the PH2O facility.
Jim Moyes, Live Active Leisure chief executive officer, said: "We launched our plans for PH2O a little over four years ago now and have been working hard to raise the capital budget required to bring this much needed project to fruition. The council continues to support our efforts and has already indicated a commitment of £5 million."
He added: "This is a project for everyone in Perth and Kinross – it will create an iconic public space, a unique experience and a dynamic mix of more than 20 sports and leisure opportunities in the heart of the city of Perth.
"The spend-to-save projections and environmental impact makes a compelling case and we are committed to exploring all avenues in delivering what I believe to be a 'must have' facility and activity offer for both the people of Perth and Kinross, and the visitors to our city and beyond."
A council spokesperson said they "continue" to "support" LAL in its efforts to secure funding for the PH20 development.
"There is no change to the financial commitment of £5 million pounds made previously by the council," she said.
"We continue to work with Live Active Leisure exploring alternative funding opportunities to allow them to deliver on their ambitions."
LAL previously said they would proceed with part of the project if full funding does not materialise.