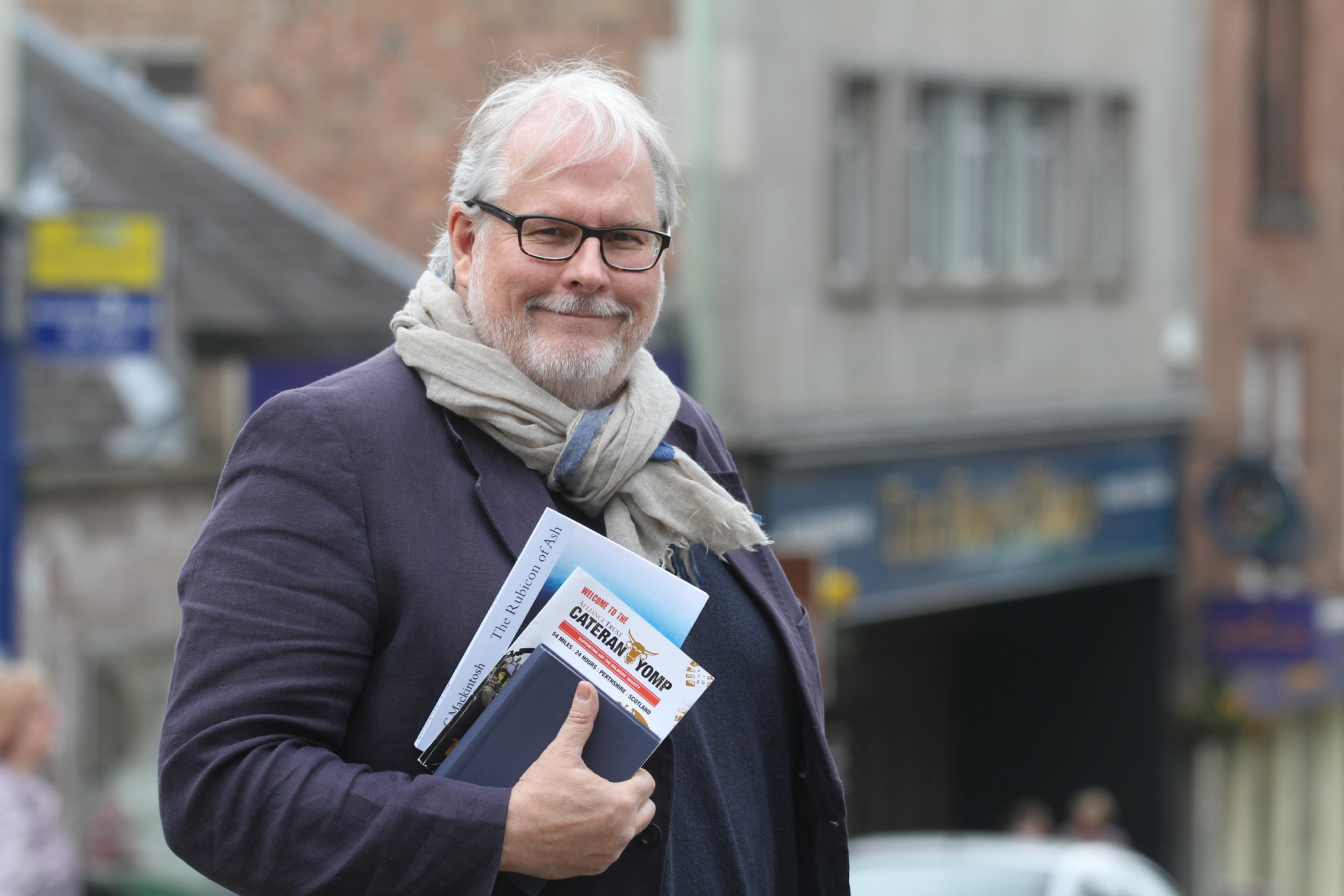 A renowned Perth poet is getting on the buses in search of a new audience.
Jim Mackintosh will randomly board Stagecoach services to recite poems for unsuspecting passengers.
He came up with the radical new way to bring art to the masses as part of this year's Platform Festival of contemporary arts.
Other local poets and musicians have also signed up for the week-long initiative.
Mr Mackintosh, the poet-in-resident at McDiarmid Park, was inspired by an American project called Wheels in Motion, where poets travel for free on Amtrak trains in exchange for reciting verses.
"I just have these crazy ideas sometimes and this one came about after reading about the Amtrak poets-in-residence in the USA," he said.
"I firmly believe there is poetry bubbling under the surface of many travellers on the buses of Perthshire and I want to provide a platform for it to be heard.
"I'd encourage anyone from students at school, college and university, to young mums, folk going to work, folk shopping or our brilliant bus pass generation to share their poetry with us."
Mr Mackintosh will begin his campaign with a preview night at the AK Bell Library, where he will unveil his new poem The Number 57 Bus.
Platform Festival, now in its second year, celebrates the best of contemporary arts in Perth and Kinross. Starting on March 24, organisers have planned a week of exhibitions, performances, music, talks and workshops.
Helen Smout, chief executive of festival organisers Culture Perth and Kinross, said: "Platform Festival gives artists and audiences a platform to innovate and to push their creative boundaries.
"The fact that Jim is using buses as a platform for poetry really captures the spirit of what this week is all about. We hope he can inspire audiences to find their own creative voice and take part in the festival in their own way."
Among the other artists taking part in this year's event is Perth College lecturer Frank To, who will host a series of workshops lifting the lid on his unusual painting techniques.
Acclaimed artist Helen McCrorie, who has exhibited around the world, will also be taking part.