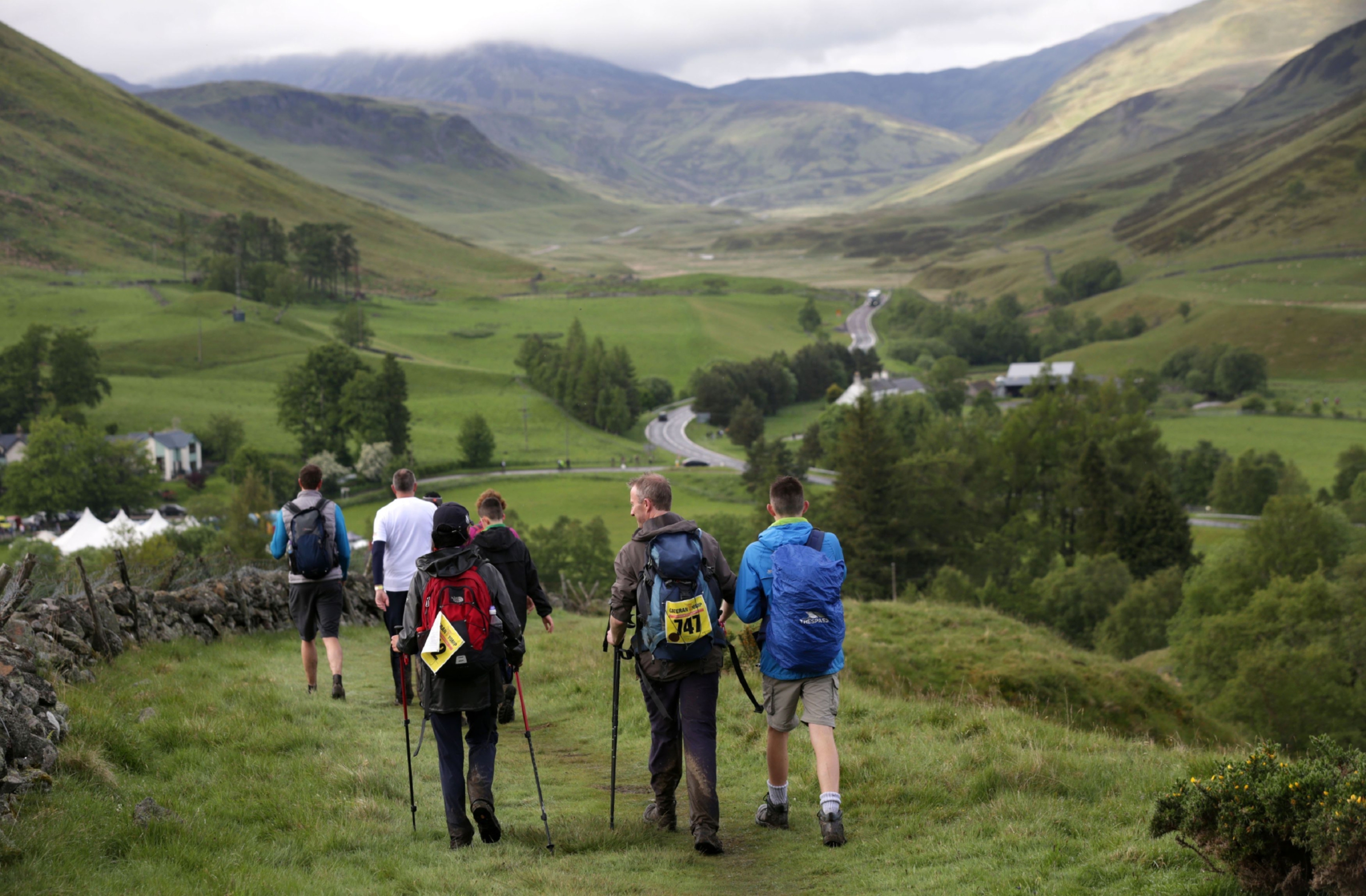 A conservation charity has completed work on an ambitious £10,000 project to safeguard one of Scotland's favourite walking routes.
The Cateran Trail, a 64-mile trek through the Perthshire and Angus glens, forests and moors, attracts thousands of hikers from around the world each year.
It is perhaps best known for the annual Cateran Yomp, a military-inspired challenge which raises money to support soldiers, veterans and their families.
Last year, the Perth and Kinross Countryside Trust (PKCT) launched a fundraising appeal to bring the circuit up to standard, following nearly two decades of use.
The charity secured more than £9,700 from the Suez Communities Trust – formerly the Sita Trust – for repairs to make the trail more accessible.
Now work on paths around Kirkmichael, taking in a mini-trail, have been completed and are ready to explore.
The project saw work on a stretch of the smaller circuit, heading towards Lair from outside The Stables guesthouse. Around 160 yards of rough, overgrown path was surfaced with compacted gravel, while vegetation was cut back.
Just outside the town, near Loch Cottage, drainage was improved and a 65ft stretch of boggy path was carpeted with gravel.
The trust's strategic routes officer Andy Barrie said: "The Cateran Trail and mini-trail are incredibly scenic and fun routes to explore, so making these two sections of path more accessible should help visitors enjoy their explorations more without having to mind their step, or dodge around encroaching vegetation."
Signs and waymarkers are also being upgraded to help guide walkers across the open hillside.
The trail, which was first proposed by former councillor Bob Ellis and local man Alan Dick, was officially launched by then MP John Swinney in 1999.
The PKCT charity manages and maintains the trail with 42 landowners. It costs about £20,000 a year to keep it in good condition. Climate change and heavy downpours have also taken their toll over the years.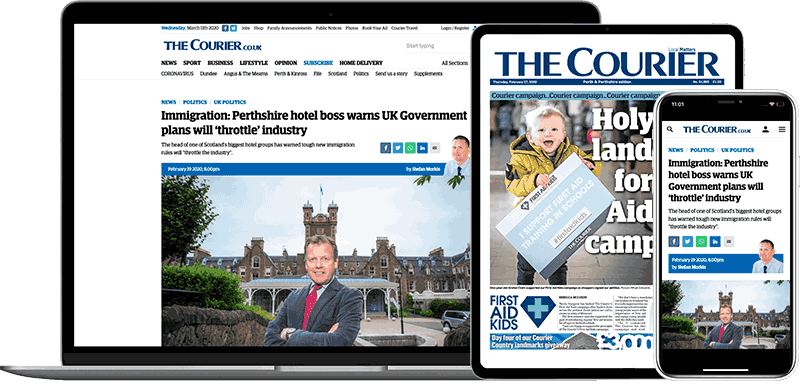 Help support quality local journalism … become a digital subscriber to The Courier
For as little as £5.99 a month you can access all of our content, including Premium articles.
Subscribe