One of Tayside's premier cycling events could be expanded in an effort to revive interest and safeguard its future.
Organisers of the Etape Caledonia want to add an extra four miles to the 81-mile Highland Perthshire circuit, and also introduce a shorter 40-mile course.
But IMG, which co-ordinates the event, still hopes to increase the route to at least 100 miles for 2019, in an effort to attract "elite" cyclists.
An initial bid to extend the route was rejected by councillors last year after widespread opposition from locals.
Members of Perth and Kinross Council's environment and infrastructure committee will be asked to rule on changes to this summer's event at their meeting on Wednesday.
It is hoped the move will revive interest in the race, which has seen a gradual drop in the number of participants in recent years.
In his report to councillors, business development team leader Alan Graham said: "The introduction of this longer (100 miles) route option was seen by the organiser as a response to changing market expectations and help the event maintain its profile as a premier mass participation cycle event."
He said that there were 4,480 entries at last year's race, down from 4,766 the year before.
Mr Graham said: "Entries have decreased in recent years and IMG believe the Etape Caledonia needs refreshed as the natural lifecycle of the event is on the decline.
"The company believes that if the event is to survive then alternative route options need to be considered."
Councillors will be told that the 2017 event alone boosted the local economy by more than £1 million, with 70% of cyclists and spectators staying overnight in the area.
The extended 85-mile circuit has not received any objections. IMG proposes using the existing route, then a loop towards Trinafour, after Tummel Bridge, with cyclists riding towards Trinafour and then back to the B847 towards Kinloch Rannoch.
There have been no objections to the 2018 plan, which has also been supported by emergency services.
There are also plans to complement this summer's events with screenings of cycling films at the Birks Cinema in Aberfeldy.
Mr Graham said: "The company feels that there needs to be development of the event route to secure its future and sees these route variations as key to this."
Local groups had resisted plans to extend the circuit to 100 miles, arguing it would have a negative impact on tourism and homes along the route.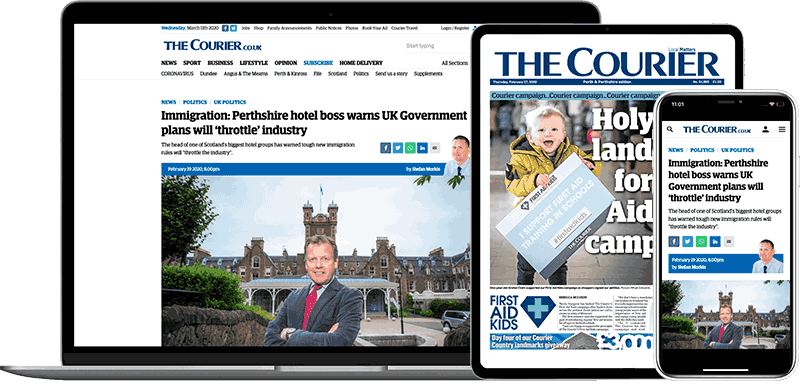 Help support quality local journalism … become a digital subscriber to The Courier
For as little as £5.99 a month you can access all of our content, including Premium articles.
Subscribe