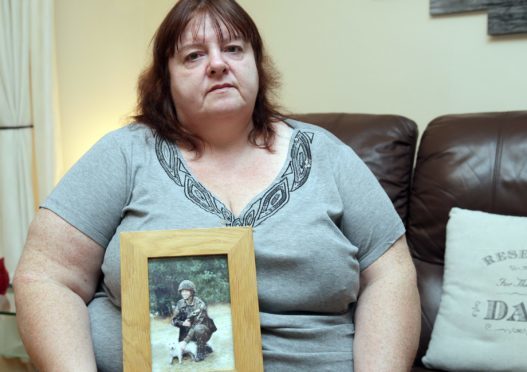 The mother of a Perth soldier who died at Deepcut Army barracks is edging closer to getting a fresh inquiry into his death.
Yvonne Heath (formerly Collinson) is hopeful a bid to try to find out how her son died could take place early next year at the High Court.
Although authorities believe 17-year-old James shot himself at the barracks, Ms Collinson claims he was never issued with a gun due to his age.
Friday will mark the 16th anniversary of the night James was found with a fatal gunshot wound at the Army barracks in Surrey. He was one of four recruits who died at the Royal Logistic Corps headquarters between 1995 and 2002.
Private Sean Benton, Private Cheryl James, 18, and Private Geoff Gray, 17, were all found in similar circumstances. The Army had said James had taken his own life but an inquest in 2006 ended with the coroner recording an open verdict.
Mrs Heath, who now lives in Chester, has always endeavoured to get to the bottom of her son's death, and stated she is edging closer to getting a fresh inquiry into the matter.
She said: "James was never issued with a weapon and it was another soldier's gun that was found alongside his body – the weapon was never finger printed.
"There was no gunpowder residue on James's hands which would indicate that he didn't pull the trigger, if we are to believe the Army's theory of suicide. James had said he wasn't issued with a gun because he wasn't yet 18.
She continued: "It will be the 16th anniversary of James's death on Friday but we're hopeful there will be a High Court bid to get a fresh inquiry into his death early next year. We need to go through all the new information and find if we have any new evidence.
"If there is then we will try to have the original verdict quashed and start again.
"There is so much paperwork to wade through consisting of witness statements, photographs of the scene, maps and guard orders. We now have the full disclosure of papers from Surrey Police and have far more material than we had access to in the first inquest."
An Army spokesman said: "Our thoughts remain with the family of Private James Collinson. We care deeply about our young trainees and take responsibility for their welfare very seriously.
"This is shown by the fact that Armed Forces training organisations are now subject to independent scrutiny by OFSTED inspectors, who support us in identifying further areas for improvement."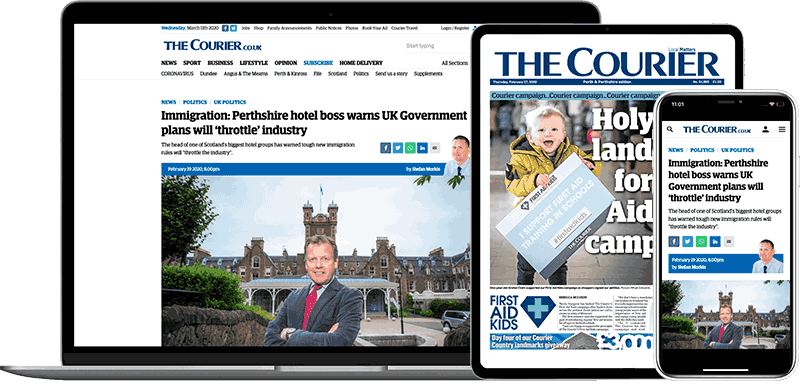 Help support quality local journalism … become a digital subscriber to The Courier
For as little as £5.99 a month you can access all of our content, including Premium articles.
Subscribe