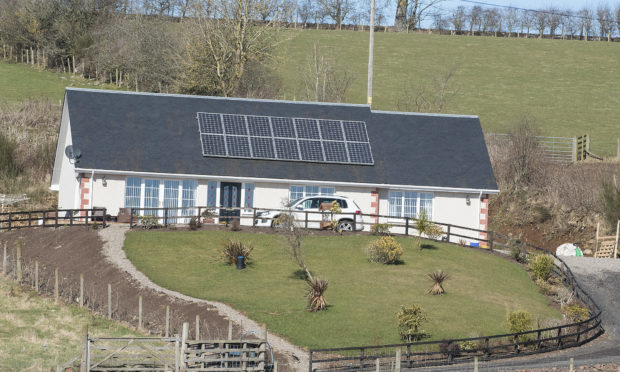 The new owners of an "unlawful" Perthshire bungalow have applied for planning permission to turn it into offices.
Peter Brown and his family are being ordered out of their three-bedroom house near Blairgowrie after it emerged previous owner George Burke had only acquired consent to build a shed.
The Courier revealed this week enforcement action is being taken against the Browns, even though they might not have been aware their house never had planning permission.
Perth and Kinross Council gave Mr Brown 180 days to stop using the building as a house or face prosecution.
The family has now lodged an appeal with the Scottish Government.
Agents said Mr Brown was preparing to lodge a new planning application, asking to convert the house into offices for his landscaping business.
A spokesman said the family now accepted that the house was unauthorised, but have asked for the 180 day countdown to begin only after the council has determined the latest planning application.
According to papers lodged with Scottish Ministers, agent Alan Seath, of Glenrothes-based Seath Planning Consultancy, argues that the timescale "does not fall short of what is reasonable".
He said: "It is submitted that the time period for compliance should be 180 days after the determination of the current planning application and any appeal lodged if planning permission is refused.
"This would allow time to vacate the property (avoiding a Christmas/winter move) and make other arrangements."
Mr Seath added: "To deprive the Brown family of the use of the land without a fair hearing (through the planning process) would be counterproductive to the requirement to address the business and accommodation needs of the appellant (Mr Brown)."
The Browns bought the house from Mr Burke in February 2017, about the same time that Mr Burke's retrospective application for planning consent was refused.
The house was built in early 2016, following two failed attempts to build homes on the land.
When plans for the shed were initially lodged, one local objector warned the council that the building looked "suspiciously like a bungalow".
The Scottish Government's planning and environmental appeals division is likely to rule on Mr Brown's case in June.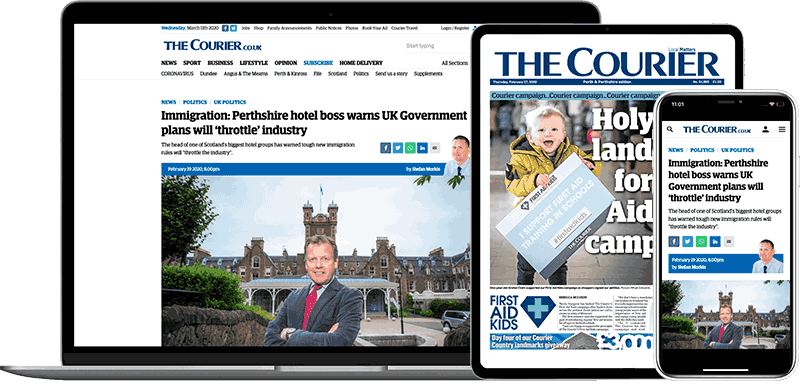 Help support quality local journalism … become a digital subscriber to The Courier
For as little as £5.99 a month you can access all of our content, including Premium articles.
Subscribe