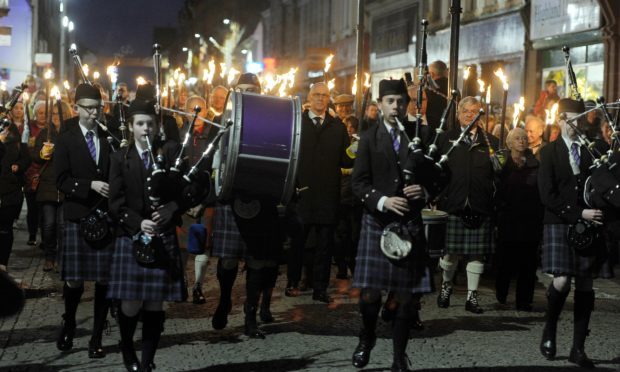 Perth will host the Royal National Mod in 2021, organisers have confirmed.
The prestigious Gaelic culture festival is expected to deliver a multi-million-pound boost to the local economy.
It was feared the chance to hold the event was left dead in the water after Perth lost its bid to become UK City of Culture.
Organiser An Comunn Gàidhealach has confirmed Perth will get the event in three years' time, while City of Culture contest rival Paisley will host it in 2022.
Directors used a point scoring process to decide which of the two cities would get the Mod first.
It will cost around £180,000 for Perth to stage the event, which is expected – based on previous events – to pump between £2.5m and £3.5m into the area.
Perth last hosted the festival in 2004.
Chief executive John Morrison said: "We were in a unique position last year as to who would host the 2021 and 2022 Royal National Mods.
"Both applications were extremely impressive, so the decision was made that each would become a host city, however we would wait until the City of Culture announcement had been made before choosing which city would host which year."
He said: "Both applications were put through a rigorous point scoring system by our board members, with Perth marginally receiving more points.
"We very much look forward to returning to Perth, particularly with such a strong Gaelic heritage in the area."
Council leader Murray Lyle said: "I'm delighted to learn the Royal National Mod will return to Perth in 2021.
"This is a fantastic opportunity to bring Gaelic to the forefront and showcase our area's Gaelic culture and heritage."
He said: "We are tremendously excited and inspired by the opportunity to host one of Scotland's most iconic events, at a time when we are investing in culture by supporting venues such as Perth Theatre and the rebirth of City Hall."
Mr Lyle said Perth and Kinross had a great record of delivering world-class events. "This premier festival of Gaelic culture will bring a real buzz to the city and a welcome boost to the local economy."
Caroline Anderson of the Gaelic Society of Perth added: "The Gaelic Society of Perth have been working hard throughout the area to promote Gaelic and we are delighted to see the National Mod returning to Perth after a long gap.
"We look forward to working with Perth and Kinross Council to produce a very enjoyable and successful Mod."
Paisley last hosted the Mod in 2013. Provost Lorraine Cameron said the event was the second-largest in its history, attracting 8,000 people over nine days.
Perth and Kinross Council has been putting aside money for the Mod since 2006. The local application was led by the Perth Gaelic Society, supported by the council and Horsecross Arts.
The 2018 Mod begins in Dunoon on October 12.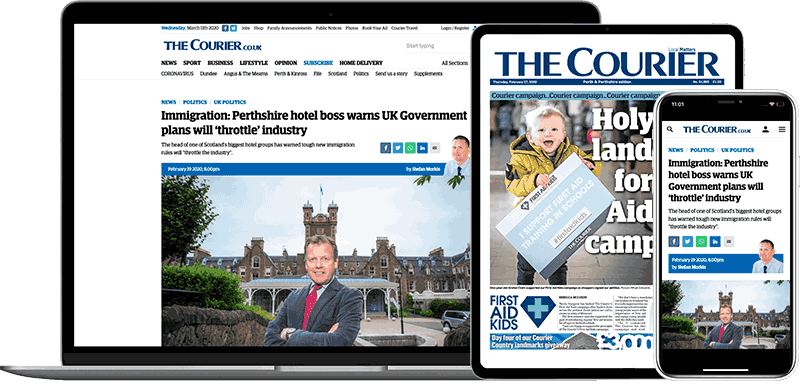 Help support quality local journalism … become a digital subscriber to The Courier
For as little as £5.99 a month you can access all of our content, including Premium articles.
Subscribe