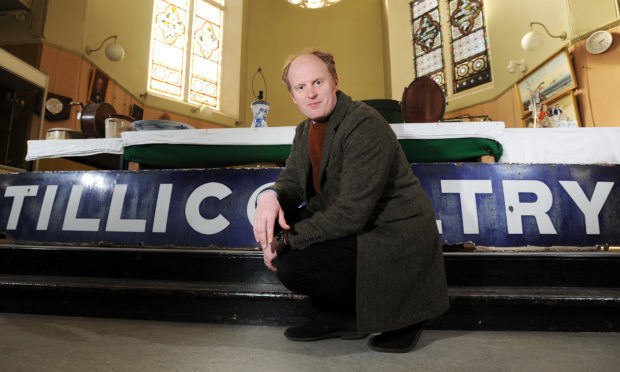 A piece of Scotland's railway heritage which was unearthed under a family shed is to be auctioned in Perth.
The sign from Tillicoultry station – which closed in 1964 – only lived on in old photographs until recently.
"A family in the area were demolishing their garden shed when they found an old enamelled sign underneath," said auctioneer Nick Burns.
"Once they cleaned all the muck and grime off they were able to see that it was a blue and white sign, in two parts.
"After some home detective work they realised that it was the railway sign that was used at Tillicoultry railway station."
Originally, it would have been in a frame and despite suffering some damage during the years it spent in the ground, it will still be a highly sought after item, according to Mr Burns.
Made by the Falkirk Iron Company Mr Burns believes the sign dates to the early 19th century and would have been a fixture on the platform for more than 60 years.
Tillicoultry closed in the 1960s along with many other stations identified by Dr Beeching in his notorious report on the railway network.
"There is a strong interest in all railwayana and especially anything connected with trains and stations," he said.
"There is even more interest in stations that have been consigned to the history books. The sign is good as it is rare, unusual and large."
Mr Burns has put a pre-sale estimate on the sign of £300 to £600 but thinks it could realise more.
The sign will be included in the next antique sale to be held at Lindsay Burns and Company auctioneers, King Street, Perth, on April 24 and 25.
The sale also includes jewellery including pieces by Cartier and the contents of two private Perthshire country houses as well as paintings, silver, clocks and porcelain.
The lots in the sale will be available for viewing on the three days prior to the sale.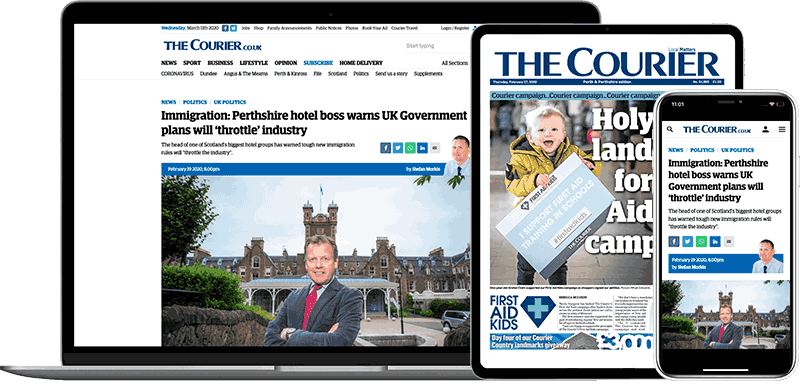 Help support quality local journalism … become a digital subscriber to The Courier
For as little as £5.99 a month you can access all of our content, including Premium articles.
Subscribe