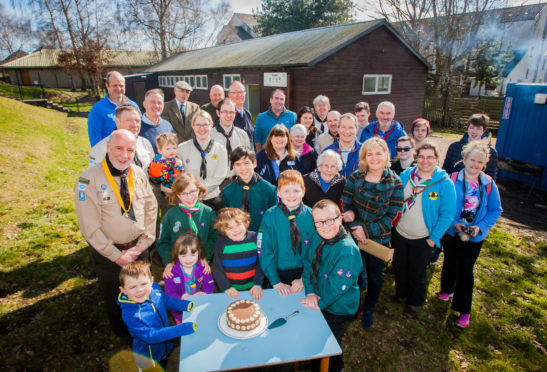 The people of Scone have been given an opportunity to see first-hand the culmination of an ambitious community project.
The Scout hut on Catmoor Road has been given a new lease of life with a £60,000 makeover.
"I lived in Scone in the early 1970s and was a Cub and Scout for a few years before moving down to England,"  said Scone Scout group chairman Mark Beveridge.
"I returned to live in Scone 30 years later when my own son attended the Cubs and Scouts. In that time the hut had not changed at all and it had become damp, dirty in places and basically in urgent need of revitalisation."
A survey revealed a number of issues and the building also required an upgrade of the toilet and kitchen facilities as well as an external path to allow disabled access.
"Our project has striven to have a positive impact on the environment," said Mr Beveridge.
"Not only have we extended the life of the hut but we also planted eight fruit trees and 130 edible hedge trees in partnership with Tay Landscape and the Woodland Trust.
"Also the external space was landscaped to allow a more extensive use of the grounds surrounding the hut all year round."
The project attracted grants and donations from various sources – Gannochy Trust (£20,000), Big Lottery (£10,000), The Guildry (£5,000), The Forteviot Trust (£5,000), The Robertson Trust (£4,000), The Thomson Trust (£2,500), The Jimmie Cairncross Trust (£2,500), Perth Common Good Fund (£1,550) and Perth Rotary Club (£1,000) – and the group's own funds made up the shortfall.
Mr Beveridge paid tribute to voluntary project manager Jack Welch for his "magnificent" contribution.
"It has been quite a long and bumpy road but thanks to the continued enthusiasm of the group leaders and the tremendous efforts of Jack Welch we have made it and it has been worth it for today's and tomorrow's Scone Scouts, Guides, Cubs, and Beavers," he said.
They are also inviting other local groups to make use of the building.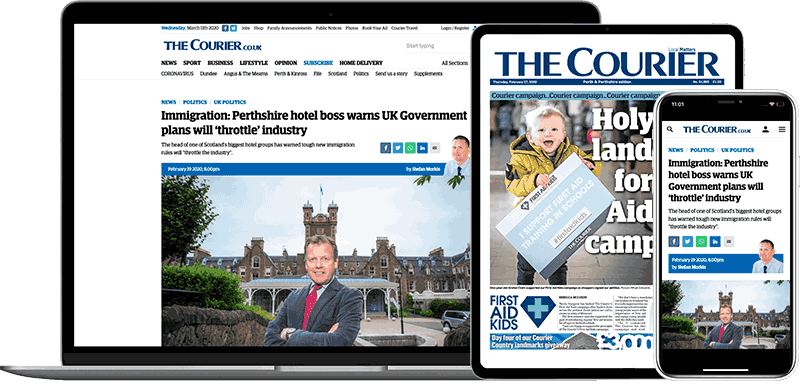 Help support quality local journalism … become a digital subscriber to The Courier
For as little as £5.99 a month you can access all of our content, including Premium articles.
Subscribe