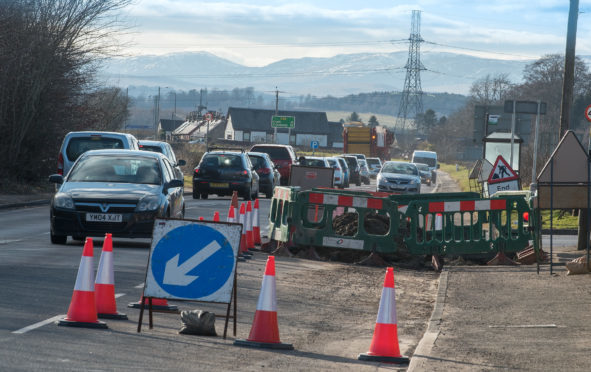 Hundreds of motorists were caught up in traffic chaos on the outskirts of Perth – with reports of hour-long plus delays.
A five mile queue of traffic built up on the A85 from Methven approaching Perth as a result of a "perfect storm" of roadworks, road closures and traffic lights  in the area on Monday morning.
One of those caught up in the chaos was David Penker who had to take a lengthy detour to get to his work on the Inveralmond industrial estate.
"This morning the slip roads from/to the A85 and A9 are closed and marked as such for the next four days," said Mr Penker.
"I joined the rear of a several mile long queue between Methven and Lochty at 8.40am.
"I followed the diversion past Tesco and then south on the A9 to Broxden (one lane shut for roadworks), round the roundabout after queuing before driving down to the Inveralmond roundabout and queuing from the 300m countdown sign, before entering Inveralmond industrial estate.
"I finally got to work at 9.50am, the total journey time for my normally 40 minute commute was one hour and 45 minutes."
Adding to the difficulties was the current closure of Ruthvenfield Road to allow for the construction of a roundabout for the A85/A9 junction. This road should be reopened by Easter weekend.
"With the delay in the Ruthvenfield Road, why was the slip road closure not delayed by a week or more?" asked Mr Penker.
"There is a near 'perfect storm' of delay-causing activities between the Ruthvenfield Road, A85/A9 slip road and the southbound A9 from A85-Broxden."
Compounding delays were temporary traffic lights on Huntingtower Road where Scottish Water had repaired a burst main which the company apologised for.
Serious traffic queues on A85 between Methven and Perth eastbound. Very long delays so avoid if you can.

— Liz Smith (@MspLiz) March 26, 2018
@trafficscotland delays of 30 min coming into Perth from Crieff traffic backed up to Tibbermore junction on A85

— Danny Buchanan (@canonach2) March 26, 2018
A spokesperson for BEAR Scotland added: "We have been liaising with Scottish Water to establish when their emergency works will be completed so traffic flows on the A85 can be optimised."
Perth and Kinross Council said the delays were "primarily" due to the Scottish Water lights  and "queues unfortunately built up".
These lights were later deemed "unnecessary" and removed, they said.
Conservative MSP Liz Smith said the delays were "unacceptable"  and she had received complaints that the roadworks had not been well planned.
RT PTFutures1 "Temporary traffic lights ? and slip road closures at A9/A85 from Monday 26 March for one week. For more details please see our website https://t.co/b4wAhMns91 PerthandKinross"

— Perth&KinrossCouncil (@PerthandKinross) March 23, 2018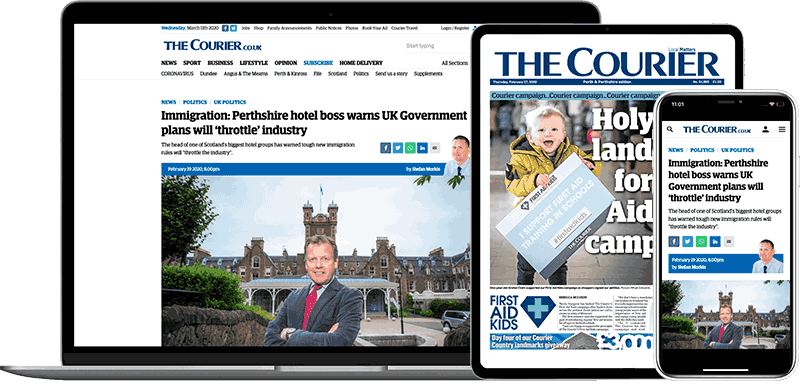 Help support quality local journalism … become a digital subscriber to The Courier
For as little as £5.99 a month you can access all of our content, including Premium articles.
Subscribe