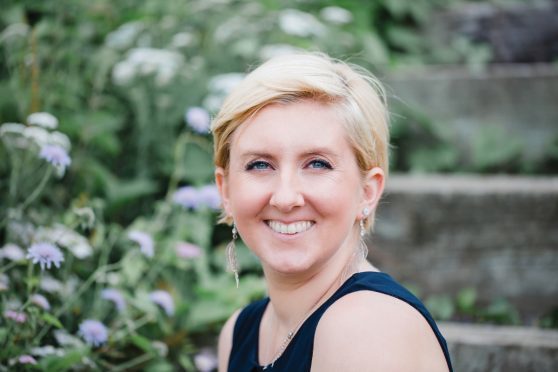 A Tayside woman living with terminal cancer has launched a fundraiser in a bid to fund treatment which could prolong her life.
Fi Munro was first diagnosed with stage four ovarian cancer in January 2016 and underwent operations to remove five of her organs, and four others partially, before the disease went into remission.
https://www.youtube.com/watch?v=1e-Qk7LKQSI
However In January 2018 the 32-year-old was given the devastating news that it had returned – with scans showing tumours on her right lung and left kidney, along with a mass in her abdomen.
And now the Errol woman is appealing to the public as she fundraises in the hopes of securing the drug Avastin privately, a treatment which may improve the quality of her life while also prolonging it.
This route would be an alternative to chemotherapy, which Mrs Munro said may only extend her life by a few months – much of which would be spent "in hospital".
If the fundraiser is successful and the Avastin helps, Mrs Munro hopes to be placed on an immunotheraphy trial for people suffering from non-genetic cancer or to use some of the money raised to seek treatment abroad.
Mrs Munro, who has written a book and blogs about living with cancer, said she responded well to Avastin when prescribed it alongside her chemotherapy after first being diagnosed with cancer.
The drug is no longer available to Mrs Munro through the NHS.
Mrs Munro added: "I have not had chemotherapy since 2016 when first diagnosed. At the moment I am on nothing. I am raising the money to get the Avastin.
"My body didn't respond to chemotherapy very well the first time and it is really only going to buy me a bit more time. Chemotherapy is not really in my best interest.
"Avastin stops the cancer developing new blood vessels, it doesn't attack the cancer like chemotherapy. Hopefully it will stop the aggression.
"The hope is I meet the criteria of this immunotherapy trial. It works the opposite way of chemotherapy, which attacks the cancers. Immunotherapy boosts your immune system so that it can attack the cancer.
"I launched the fundraiser in January. At the moment I am getting prices. Avastin is £3,000 a dose, you get a dose every three weeks.
"My background is a researcher in health care, I guess I am willing to take more risks."
Speaking about her own approach to living with terminal cancer, she said: "You can either sit and wallow and waste the time you have got or you can say 'lets take it a day at a time'.
"I think right from start I made the decision that was going to be my approach. It was just about saying 'I can do this' rather than worrying about the future and what is going to happen. You can get hit by a bus tomorrow.
"I think that is how I have managed to manage my attentions. My book, my blog, they are almost a kind of therapy for me."
However she added this course of treatment, though suited to her illness, "might not be suitable for other people".
She added: "Chemotherapy might be best for some. I think that is why people talk about all different options and make decisions alongside oncologists."
Donations can be made at: https://www.gofundme.com/FiMunro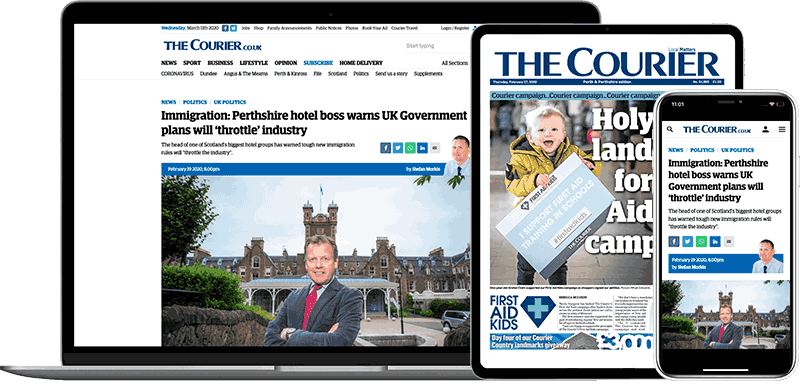 Help support quality local journalism … become a digital subscriber to The Courier
For as little as £5.99 a month you can access all of our content, including Premium articles.
Subscribe