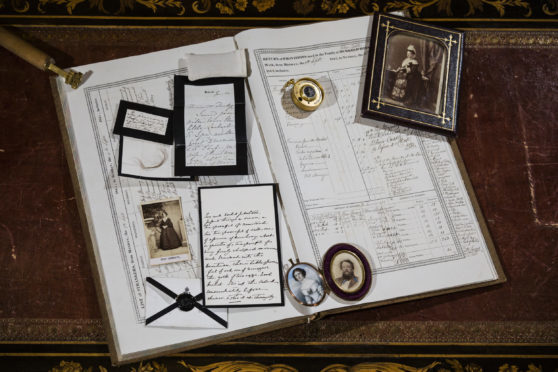 The role a Perthshire castle played in Queen Victoria's love of Scotland is explored in a new exhibition.
Years before they purchased Balmoral, Victoria and Prince Albert spent three weeks at Blair Castle which made a lasting impression on the royal couple.
The monarch's connection with the Highland Perthshire estate and her close friendship with the Duchess of Atholl is revealed in the exhibition at the castle.
The enduring interest in the royal couple has been heightened by the award-winning ITV series Victoria which was filmed in part at Blair Castle.
For fans of the programme some of the costumes from the period drama feature in the Victoria at Blair Castle exhibition.
"Blair Castle is a truly fitting venue to host this Queen Victoria Exhibition," said Julia Sim, head of sales and marketing at Blair Castle.
"Not only did Queen Victoria and Prince Albert develop a close relationship with the Duke and Duchess of Atholl, but they were also advocates of Blair Castle and enjoyed their initial visit to the region so much that they chose to return for, what in those days was, a long stay.
"The combination of old and personal artefacts belonging to Queen Victoria, alongside the replica costumes from the ITV period drama all help bring the stories from the past back to life.
"They also paint a picture of the relationships and happy times enjoyed by the royal couple at Blair Castle. Whether you're a history buff or simply want to find out more about the royal family's Scottish connections, the exhibition has something for everyone."
The castle's archivist has put together a collection of images and artefacts relating to the time Queen Victoria and Prince Albert stayed at the castle in 1840s alongside key facts and anecdotes which illustrate the role they played in the history of Atholl Estates.
On view are the private letters exchanged between Duchess Anne and Queen Victoria and the bedroom suite purchased by the Duke of Atholl specifically for Queen Victoria's visit.
The exhibition celebrates the reopening of the castle in time for Easter and will run for the next 10 weeks.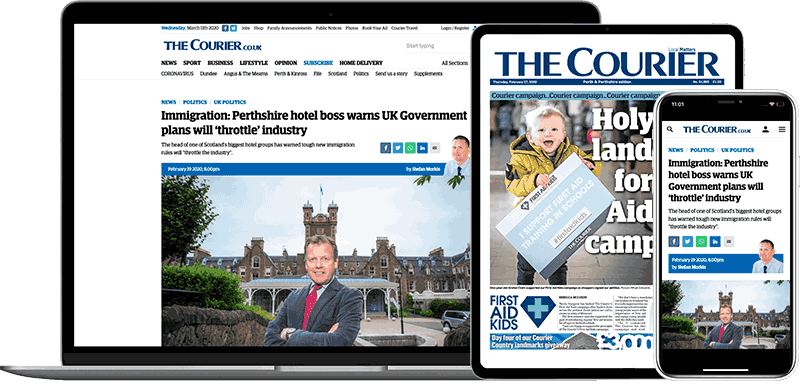 Help support quality local journalism … become a digital subscriber to The Courier
For as little as £5.99 a month you can access all of our content, including Premium articles.
Subscribe