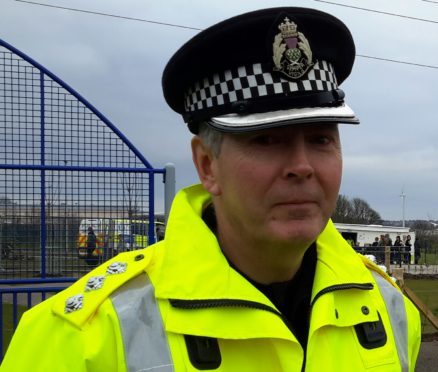 Attacks on emergency staff in Perth and Kinross have almost doubled in over 12 months with police bearing the brunt of assaults.
A total of 140 attacks were launched from April 2017 up to the end of March — 35 on NHS ambulance and medical staff — with the remainder mainly targeting police, including custody staff.
The statistics don't include attacks on staff working at HMP Perth, which saw 16 such crimes committed in this period.
The overall total is almost double the total figure of 75 for the 2016/17 financial year.
Chief Inspector Ian Scott, area commander for Perth and Kinross, spoke out after revealing the figures, which he described as "totally unacceptable."
He said: "The vast majority of these attacks have been made on police officers, including some on custody staff. The rest are almost all on NHS ambulance and medical staff.
"Not included in the figures are our partners in the Scottish Prison Service (SPS), where 16 crimes have been recorded."
He continued: "Some of these incidents have arisen when officers have tried to support vulnerable people across Perth and Kinross.
"And some of the assaults involved spitting on emergency staff and also attacks on employees at Murray Royal Hospital in Perth. The whole thing is totally unacceptable.
"We ask individuals and communities to support and respect all emergency workers, who are trying to help members of the public — often in difficult situations — and striving to keep them safe."
And Mr Scott highlighted other attacks that may have taken place in Perth and Kinross in the "wider support sector."
"This includes the likes of education (schools), care homes and children's homes," he added.
"Last summer, the blue light services combined to highlight the abuse emergency staff received, which is often fuelled by alcohol."
George Doherty, director of human resources with NHS Tayside, commented: "We are committed to providing a safe working environment for all staff members.
"Earlier this month we launched the Respect Us campaign which reminds patients and visitors that our staff are here to help and physical or verbal abuse is unacceptable and can lead to prosecution.
"We take each and every incident extremely seriously as it is a fundamental right of our staff that they can carry out their duties without having to face any kind of violence or the threat of violence."
A spokesperson for the Scottish Ambulance Service said their staff should not have to "fear for their safety" when treating patients.
"Keeping our staff safe is of paramount importance to us," he said.
"That is why we have introduced a range of measures to help protect them — individual addresses where staff have previously faced violence or threatening behaviour are automatically flagged to our crews, who can then request additional support, if required.
"Ambulance staff are also trained in managing aggression and assessing risk, enabling them to better judge when they need to wait for support from the police, or additional ambulance crews."
The SPS said they do not comment on figures that are not produced exclusively by them, but issued a general response on the issue.
"Given the nature of their work, prison staff can work with dangerous and difficult individuals and on rare occasions assaults on staff unfortunately do occur," a spokesperson said.
"We recognise the importance of providing a safe environment for our staff and it is our policy that all assaults on staff are reported to the appropriate authorities."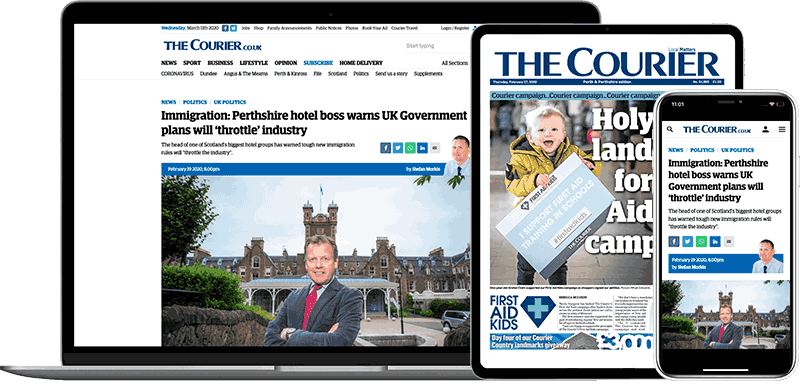 Help support quality local journalism … become a digital subscriber to The Courier
For as little as £5.99 a month you can access all of our content, including Premium articles.
Subscribe