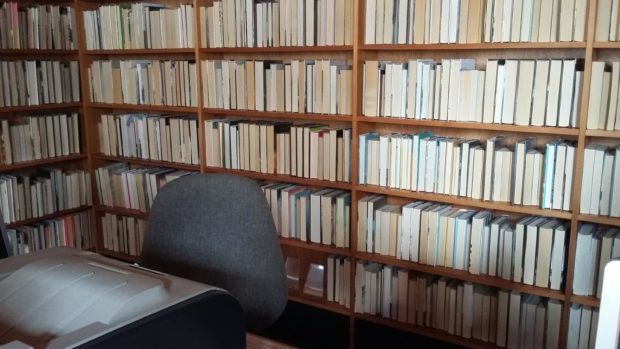 A mystery section – with a difference – has stunned visitors at a tiny Perthshire library.
Throughout Comrie Library, rows and rows of books have been placed in the opposite direction, with their pages to the fore and spines against the wall.
Posters have also been turned around.
The stunt is in support of local artist Helen McCrorie and her new short film Against The Flow, which was inspired by the village's devastating flood in 2012.
Helen's research included talking to locals who lost precious family photographs and archives in the chaos when the River Ruchill burst its banks.
The film is an exploration of memories and looks at what is worth keeping and what becomes of personal and local histories in this digital age.
The reversed books at the library are intended to make users think about the loss of everyday and personal items, as well as art and literature.
Against The Flow was part of the second annual Platform contemporary arts festival which took place over the last week in venues across Perthshire.
The film premiered at Perth Playhouse Cinema on March 24 and has since drawn viewers to Comrie Library.
Artist Helen McCrorie is originally from Prestwick but now lives in the picturesque Perthshire village. Against the Flow is a collaboration with the community of Comrie and local narratives are intertwined with memories of a river in spate as Helen explores the value of archives that are marginalised or overlooked.
During the project, Helen spoke to locals including an archivist, a Zimbabwean immigrant, a family who passed a cookbook down through four generations and award-winning photographer David Cormack, who has Down's Syndrome.
"Although the film responds to the flood, it doesn't just focus on loss and there are some really positive stories," she said.
Following on from a highly successful inaugural year in 2017, the second Platform Festival drew to a close this weekend after a packed programme of exhibitions, design, photography, artists talks, gigs, special installations, drama and film.
Platform Festival is being run by Culture Perth and Kinross as part of its work in supporting sustainable creative communities in the region. The festival encourages artists and audiences to push their creative boundaries through collaboration, participation and trying something different.
It came to a close with a musical evening at St Matthew's Church, on the banks of the River Tay, on Friday evening.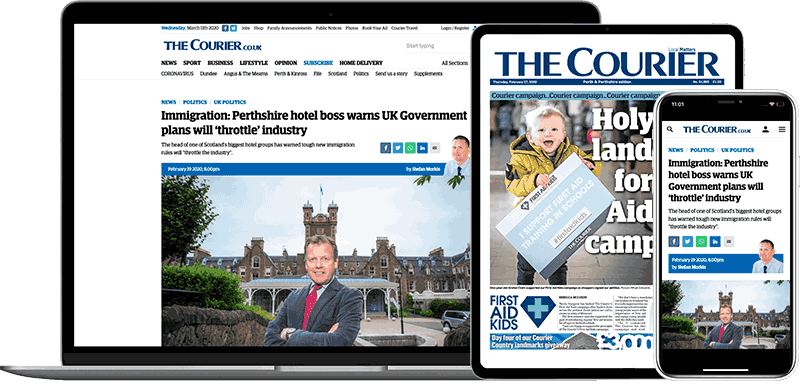 Help support quality local journalism … become a digital subscriber to The Courier
For as little as £5.99 a month you can access all of our content, including Premium articles.
Subscribe