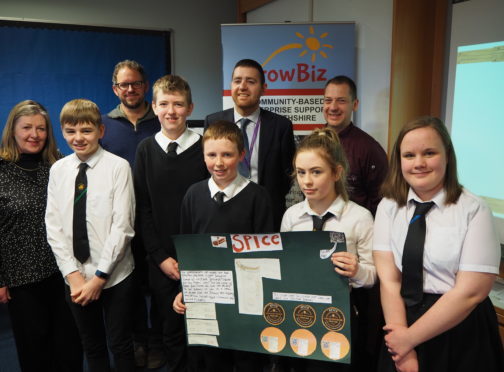 Entrepreneurial young pupils at Breadalbane Academy in Aberfeldy faced a group of local businessmen and women at a "Dragon's Den" style contest.
The Mackay's Jamathon event for pupils in S2 was organised by Elevator which runs Business Gateway across Tayside.
More than 60 pupils at the school took part in the challenge which saw them work together in groups to come up with a new flavour of jam and put together a business case for its launch on the market.
They then pitched their product to the panel of judges – Jackie Brierton, CEO of Perthshire-based enterprise support organisation GrowBiz, Paul Newman from the Thyme at Errichel Restaurant, Jamie Grant from Glen Lyon Coffee, Breadalbane Academy teacher Tim Woodcock and Charlotte Flower from Charlotte Flower Chocolates.
As well as picking the winners the judges also provided some valuable feedback on the business plans to the budding entrepreneurs.
There were two sessions and winning groups were chosen by the dragons for each session.
In the morning the victors were the Spice team made up of Dougall Gray, Oliver Kennedy, Craig Campbell, Sarah Milne and Eilidh Hinch.
In  the afternoon session, two teams were deemed to have the best presentations by the judges, specifically the Feldy's Finest Jam squad – Michael Carry, Finn MacDonald, Noah Storstein, Ellie Ward and Chloe Billimore – and the Frazzle's Jam line-up of Fraser Brown, Keira Thomson, Finley Hodgson and Rebecca Scott.
Jackie Brierton praised the youngsters for their ingenuity and hard work.
"Picking the winners was a very difficult task, and it was encouraging to see that entrepreneurial spirit is very much alive and well in rural Perthshire amongst the younger generation," she said.
Monica Young, project officer for wider achievement and equity at Breadalbane Academy, thanked the judges for their input.
"It's vital that we work in partnership with people who have this level of experience to support pupils to learn the basic principles of business," she said.
"Self-employment is a viable pathway for many of our pupils when they leave school. Learning about profit margins, market research and branding at this stage increases their skills and confidence."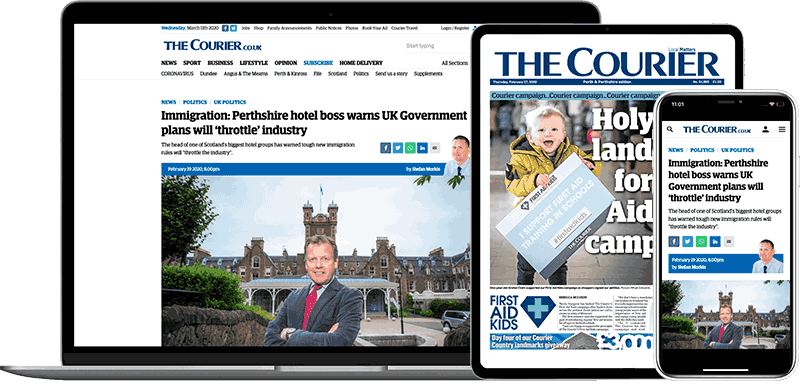 Help support quality local journalism … become a digital subscriber to The Courier
For as little as £5.99 a month you can access all of our content, including Premium articles.
Subscribe