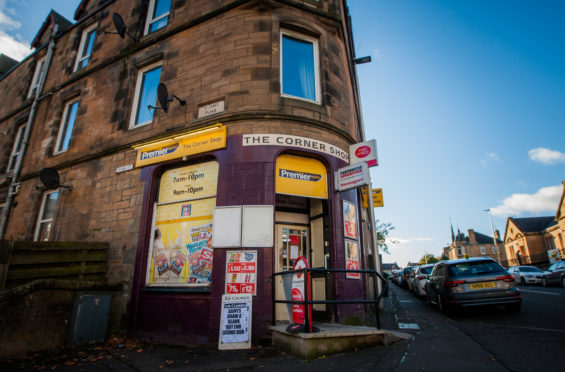 Customers have been assured the sudden closure of a Perth post office is a temporary move.
Post Office bosses blamed "a power failure" for the sudden loss of the Craigie branch in the middle of last week.
Liberal Democrat councillor Willie Wilson said it was the second time in under 12 months that the community had been forced to do without its service.
The counter opened in a shop in Abbot Street last year following the closure of the previous post office.
Mr Wilson, who represents the Perth City South ward, branded the latest move "a disgrace" and said residents deserved better.
"This is the second occasion in the last year that Cragie post office has closed with nil notice," he said.
"In addition we have no explanation to why the closure has taken place and indeed no indication of when this vital facility to the community will reopen. This is a disgrace.
"The public deserve better. I have written to the Post Office demanding an explanation."
Mr Wilson said Craigie was without a service for three months last year, causing inconvenience to residents especially the elderly and disabled and also local businesses.
"I am totally fed up with the Post Office attitude to providing services in Perth and will be demanding a meeting," he added.
Local campaigner Liz Barrett said she and Mr Wilson fought hard last year to have the Craigie post office reopened and she was shocked that it had closed again, with no regard for the impact on local residents, especially pensioners.
"Willie and I will be pressing for it to reopen immediately and for an explanation of the issues behind this removal of a vital service," she added.
A spokesman for the Post Office insisted the service would not be out of action for a lengthy period, adding: "We'd like to apologise for the temporary closure of Craigie post office due to a power failure.
"The branch will reopen as soon as this issue has been resolved."