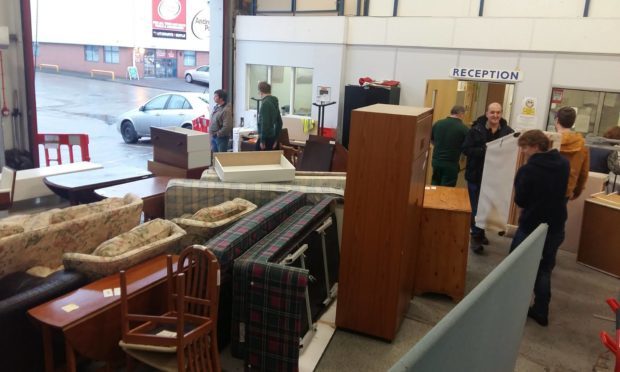 An urgent appeal has been launched after the ashes of a Perth woman were found at the bottom of an old filing cabinet at a charity base in the north-east of England.
Volunteers at the Community Furniture Store in York were stunned to discovered a parcel containing the remains among a donation of old office equipment.
They are now desperate to have the ashes returned to the family.
According to the label on the container, the ashes are the remains of Elizabeth Raitt who stayed in the Fair City's Needless Road. She died nearly 30 years ago and was interred at Perth Crematorium — nearly 300 miles from York.
Ros Batchelor, chair of the trustees at the furniture re-use charity, said it is not known where the filing cabinet came from.
"It was sold and the purchaser came rushing back in with the ashes," she said. "She found them in the bottom drawer.
"We want to be able to return the ashes to someone who might find a resting place for them."
Elizabeth died at Hillside Hospital on November 28, 1992, and was cremated days later.
It is known that her husband Eric stayed on at the family home in Needless Road, but died in 2007. The couple had two children Ian and Fiona.
According to neighbours, Ian moved to South America and Fiona lived in Dundee.
The charity believes Fiona was a professor at the Dundee Law School, who had recently retired. This claim has been backed up by neighbours who knew the family in Needless Road.
One theory is that Fiona moved to York —  which also has a law school — however there are no records of her staying in that area.
One Needless Road resident said: "I remember Eric very well and there was a lot of people at his funeral.
"They were a lovely family and I hope these ashes get back to them as quickly as possible."
Local Lib Dem councillor Willie Wilson said: "I knew the family very well, but regrettably have lost contact with them over the years.
"I sincerely hope that this appeal through the pages of The Courier will reach them."
During her time in Dundee, Fiona Raitt caried out significant research into police powers and interpretation of evidence.
According to a public notice in The Courier from 1992, donations were made at the funeral of Elizabeth Raitt to Multiple Sclerosis Scotland.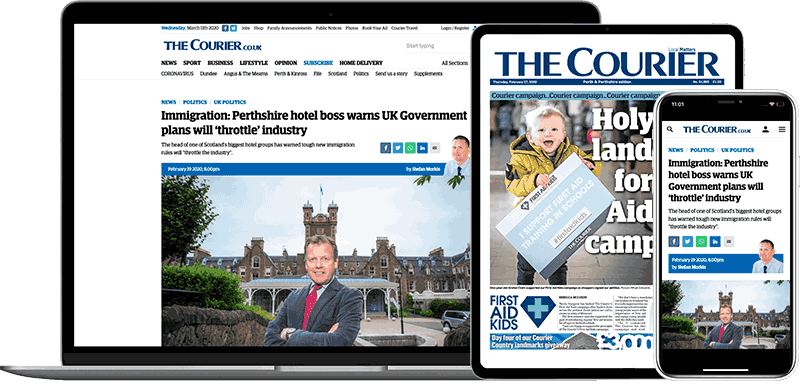 Help support quality local journalism … become a digital subscriber to The Courier
For as little as £5.99 a month you can access all of our content, including Premium articles.
Subscribe