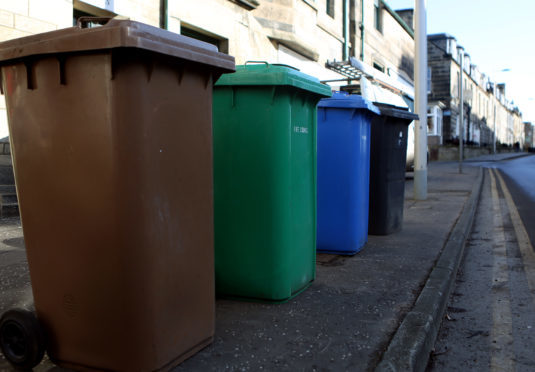 A pilot project designed to encourage residents to think twice before putting rubbish into their main bin will be rolled out in Kinross-shire.
The Zero Waste Challenge will be introduced in Crook of Devon, Milnathort, Scotlandwell, Glenfarg and Loch Leven from April 16 to May 25.
Funded by Sainsbury's, the initiative is aimed at encouraging residents to put as little as possible into their green-lidded (general waste) bin by reducing, reusing and recycling more.
During the six weeks of the Zero Waste Challenge, for every tonne of increased recycling and for every tonne of decreased general waste, £110 will be awarded back to local community group, Broke Not Broken.
This group run a community foodbank for the Kinross-shire and Glenfarg area, managed solely by volunteers, who currently work with the NHS Tayside healthy communities project.
Councillor Angus Forbes, convenor of Perth and Kinross Council's environment and infrastructure committee, commented: "In 2016/17, the council spent £3.8 million burying waste in landfill.
"This cost increases every year because of the landfill gate fee and the landfill tax. We know that, like much of Scotland, the average householder in Perth and Kinross fills one third of their general waste bin with food waste – most of which is still edible.
"This waste is costing the average Scottish householder £470 per year in food bills, plus money in cooking bills and it wastes all of the resources used in growing and transporting that food to our homes.
"If we work together, we can reduce our waste and this increasing cost and spend the money saved within our communities."
During the Zero Waste Challenge there will be a range of free events for householders to get involved including a soup-making workshop, a smoothie and juice making workshop, unmanned information displays and a recipe competition with prizes.
On April 1, the council introduced a £25 permit charge for the collection of residents' garden waste from brown lidded bins.
For more information on the initiative visit www.pkc.gov.uk/wastelesssavemore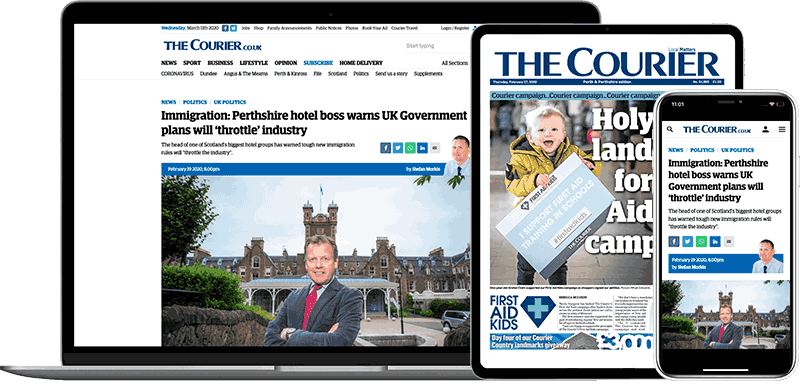 Help support quality local journalism … become a digital subscriber to The Courier
For as little as £5.99 a month you can access all of our content, including Premium articles.
Subscribe