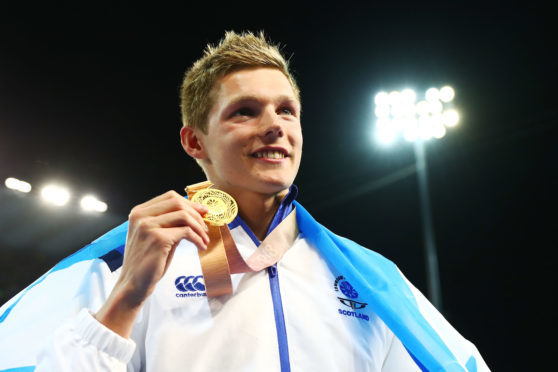 The Perth coach of Commonwealth Games swimming sensation Duncan Scott has said she knew the athlete was always 'destined for great things'.
Speaking after the swimmer's performance in Australia, which saw him scoop a clutch of medals, Elaine Johnstone, who coached Scott at Strathallan School, said: "From the moment he walked through the pool doors, Duncan showed the signs of being talented.
"He wasn't just good at one discipline, he excelled at them all.
"He had real natural ability and the kind of self-belief that is so important to progressing as a swimmer.
"In swimming especially, you have to have real mental strength, and Duncan had that by the bucket-load.
"He's always been really focused and really hard-working – he had it all."
Scott took bronze in the 200m freestyle, 4x100m freestyle medley relay, 200m butterfly, and 4 x 200m freestyle relay, before taking gold in the 100m freestyle, and silver in the men's 200m,
Ms Johnstone outlined the swimmer's morning training schedule: "The school environment allowed Duncan to rise just before 6.00am, be in the pool for 6.15am and finish a session by 7.30am."
The 20-year-old has won six medals at the event, the greatest number achieved by a member of Team Scotland at a single Commonwealth Games.
A spokesperson for Strathallan School underlined the swimmer's achievements: "This wasn't just a Commonwealth win, it was better than that.
"It was an absolute triumph, in a world class field of winners – think football or even rugby, it was the World Cup win that fans can only dream about.
"In taking gold, Scott truly announced himself on the world's stage in an individual event.
"He had taken silver at Olympic level in Rio, back in 2016, but that was in relay events -this was the 20 year old facing up to the world's best on his own merit.
"His mind-blowing finish is what surely sets Scott apart from the rest."
Scott followed a structured training programme at the school, which was re-assessed constantly to suit his needs, and included a strength and conditioning programme developed by the Institute of Sport.
"As a school boy, Scott was always a talented sportsman. He took part in inter-house football, basketball and tennis. It was in swimming, however, where he found his true vocation.
"We are thrilled and delighted to see him doing so well, and performing at such a high level," the spokesperson added.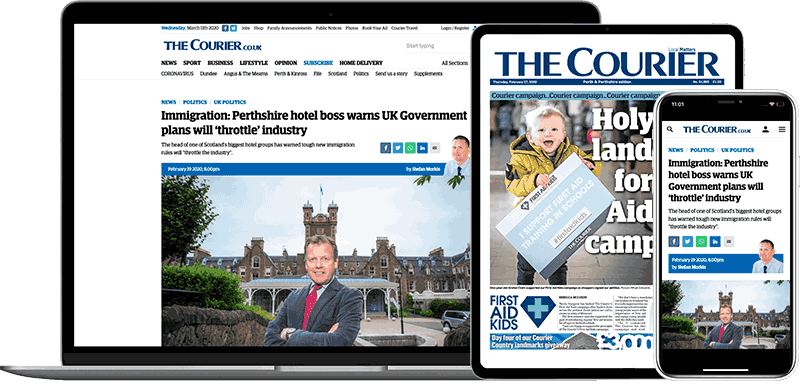 Help support quality local journalism … become a digital subscriber to The Courier
For as little as £5.99 a month you can access all of our content, including Premium articles.
Subscribe