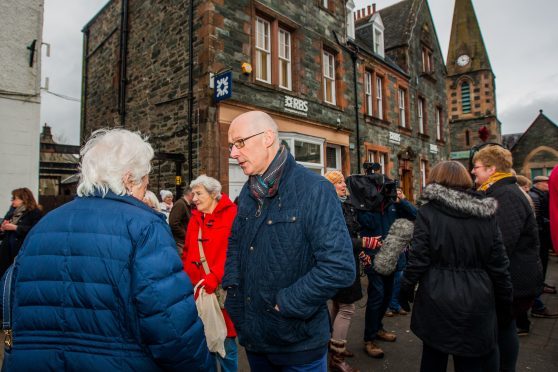 The Royal Bank of Scotland is facing growing pressure to rethink planned cuts to its mobile banking service throughout Perth and Kinross.
The timetable changes, announced on the RBS website this week, sparked outrage from politicians and customers still reeling from a spate of imminent branch closures.
Some communities face having their mobile banking service reduced to just 20 minutes a week, while existing services in Coupar Angus and Meigle will be cancelled from mid-May.
Under the new schedule, there will be a new twice weekly service at Pitlochry, where protests were recently held against the local branch's closure.
Deputy First Minister John Swinney has condemned the cuts and the "underhand" way they were revealed.
The SNP MSP for Perthshire North said: "I am disheartened both with the substance of the RBS's changes, and the way in which they have introduced them.
"Whilst I note the implementation of services to Pitlochry, it really is robbing Peter to pay Paul if it comes at the expense of Coupar Angus and Meigle.
"It is also worth noting that the mobile banking service will be scant consolation to residents in Pitlochry, who would much prefer their existing branch to remain open."
He said: "Almost as troubling is the underhanded way that RBS have tried to introduce these changes – with no official announcement and no public consultation. Those in charge of RBS would do well to remember the debt they owe to the people of this country, and to treat their customers in this manner is frankly pathetic."
Perth and North Perthshire SNP MP Pete Wishart added: "Coupar Angus and Meigle will miss out on their current weekly visit if these proposals go ahead. I understand the bank feel the need to include more visits in Highland Perthshire, but many people in east Perthshire will feel cheated that there is to be no provision at all for them."
Local Conservative MSP Liz Smith said: "Following the details published yesterday by the Courier, my office has, not surprisingly, been inundated with calls from concerned constituents in our rural communities.
"They are already furious about impending branch closures but to be met with these reductions in mobile services as well is just rubbing salt into the wounds of our local communities."
MP Luke Graham (Conservative) added: "I have vocally opposed these closures at Westminster and will continue to do so unless access to banking is properly protected."
An RBS spokesman said the timetables would be reviewed on a monthly basis. "These mobile branch routes can be a lifeline for communities that have never had access to a bank," he said. "Some are taking on new stops where, unfortunately, an existing branch will be closing."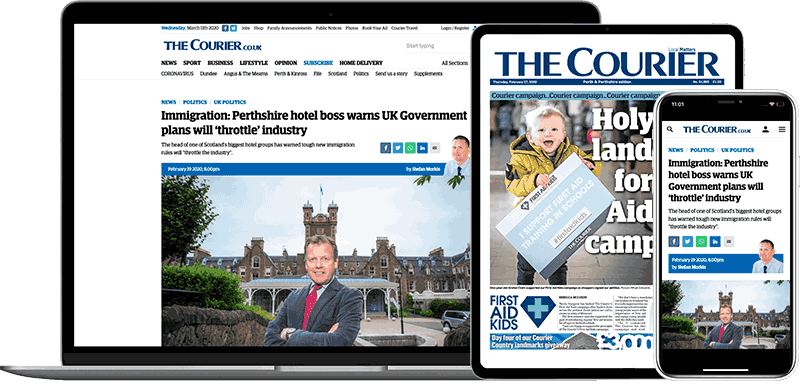 Help support quality local journalism … become a digital subscriber to The Courier
For as little as £5.99 a month you can access all of our content, including Premium articles.
Subscribe