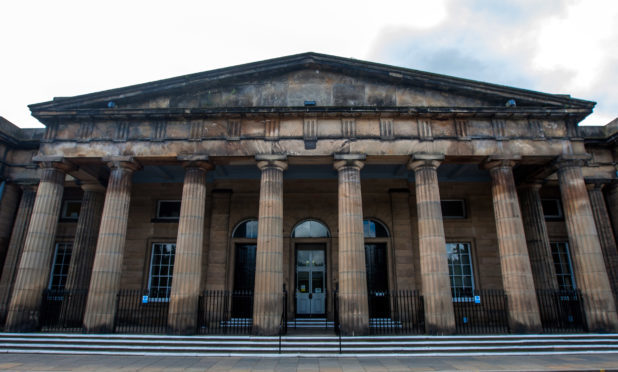 The family of a Perth pensioner who died after having his home broken into have spoken out about how the trauma he suffered.
Relatives say the stress Arthur Hughes suffered in the aftermath of the raid may have contributed to his death.
The former soldier, who was 88, moved into sheltered housing in January after his flat in the city's High Street was broken into in August.
A family member, who wished to remain anonymous, said the great-grandfather's  physical and mental condition worsened rapidly after the incident.
The relative said: "Arthur was incredible for 88-years-old. He was totally independent and had his own routine every day.
"He would get up in the morning, go to the shops, do the housework and go and meet his friends at the ex-servicemen's club.
"He loved being out in his garden too."
Mr Hughes' life changed for the worse when Patryk Moszczynski broke into his home on August 9 last year, stealing a wallet and souvenir coins.
Moszczynski, 21, of Rannoch Road, Perth, admitted the crime at Perth Sheriff Court this week.
His not guilty plea to another charge that he broke into Mr Hughes' house less than a week after the first incident was accepted.
The family member added: "He (Mr Hughes) stopped sleeping and his physical ailments escalated. He just aged unbelievably quickly.
"Over the seven months afterwards he stopped going out and his physical and mental condition deteriorated so much that you could see it.
"His anxiety had been continual and he had resorted to barricading his door.
"If it hadn't been for what happened he would have been around a lot longer.
"There were coins from Italy and a ring that belonged to his late wife all stolen – things with sentimental value."
Moszczynski, who also pleaded not guilty to stealing perfume, jewellery and a wireless speaker from a house in Victoria Street on December 28, will be sentenced on May 9.