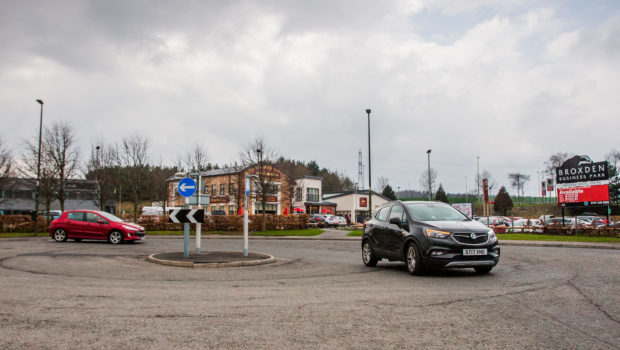 A Perth motorist is urging charity bosses to reconsider plans to transform a busy roundabout, claiming trying to negotiate it is already like "Wacky Races".
The Beautiful Perth group wants to plant trees and a refuge for insects on the roundabout at Lamberkine Drive, which takes traffic to the Broxden Farm carvery and Costa Coffee drive-thru.
However, office worker Valerie Henderson said the last thing the site needed was any further distractions for drivers.
Instead she is calling for additional traffic restrictions and safety warnings to make it less of a hazard at peak hours.
Ms Henderson said: "I would urge Beautiful Perth to reconsider its plans to add yet another distraction for drivers coming off that roundabout.It is often like the 'Wacky Races' already.
"Beautiful Perth does an excellent job and I've heard many comments about Perth looking beautiful due to their work, but since the Lamberkine Drive roundabout is a hazard already I hope they will think carefully about the striking new feature."
The charity has raised more than £30,000 to build low, curving walls with cairns designed to act as refuges for bugs.
It also plans to plant native plant species including silver birch trees in the roundabout and has gained planning permission for the scheme.
Ms Henderson, who works in an office on Lamberkine Drive, said she feared it would lead to accidents.
She said: "There are more than enough distractions, now that Broxden Farm, Costa Coffee and a Porsche garage feature in the area.
"What is required is a speed restriction and signs to warn drivers of the speed limit.
"Negotiating that roundabout at Lamberkine Drive is akin to being at the dodgems already – too many distractions and not enough observation of speed limits."
Lib Dem councillor Willie Wilson rejected Ms Henderson's call and insisted the works were appropriate for the location.
"The roundabout is a signature entrance to Perth," he said.
"The plants created there will be low maintenance and I can't see how they would be seen as a distraction."
John Summers, chairman of Beautiful Perth, said: "We envisage this as a busy route into our Fair City and I am really looking forward to seeing this first phase of work finished."
A spokesman for Police Scotland said: "We would ask drivers to always be mindful of road signs and markings and to drive at a speed that is not only within the speed limit, but is also appropriate for the circumstances."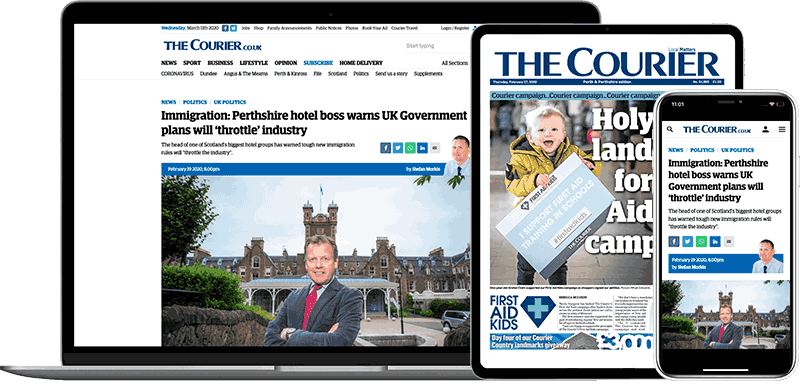 Help support quality local journalism … become a digital subscriber to The Courier
For as little as £5.99 a month you can access all of our content, including Premium articles.
Subscribe