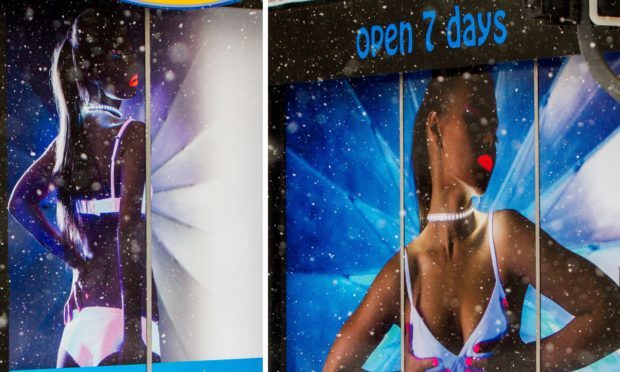 The owners of a Perth tanning salon have been reported to the UK's advertising watchdog over the shop's "tacky and offensive" window display.
Larger-than-life images of a bikini-clad woman clutching her breasts have provoked outrage at the city's Sun Shack on Princes Street.
Local Lib Dem councillor Peter Barrett called for the display to be removed or covered-up after a spate of complaints from residents and shoppers.
There was concern about showing the posters in a conservation zone, within walking distance of historic St John the Baptist Church and Greyfriars burial ground.
Now Mr Barrett has written to the Advertising Standards Authority (ASA) after Sun Shack refused to respond to his concerns.
"I was advised that the offensive window display posters were illegal," he said. "Sun Shack were given a deadline of the end of March to apply for planning permission or remove the window advertisement.
"The deadline has elapsed with no response from Sun Shack."
Mr Barrett said he was also pressing for council enforcement officers to take action.
"The lack of action and failure to respond by Sun Shack is disappointing," he said.
"The right thing for them to do is to remove the window advertisements without further delay."
He added: "While the ads do not contain any nudity they are overtly sexual, presenting woman as sexual objects in poses focusing attention on the women's bottom and breasts.
"If Sun Shack do not understand that sexualisation in their advertisement can cause serious and widespread offence, I hope that the ASA will hammer home the message and ensure the removal of these displays."
Sun Shack has not responded to requests for comment.
Until recently the branch was a kitchen showroom. Sun Shack owners scored planning consent for a "change of use" of the building, but did not get permission to make external alterations.
Although the council can take action on planning issues and unauthorised changes, it would be up to the ASA to investigate the content of images.
An Ann Summers store in Perth was closed down following complaints over saucy window displays.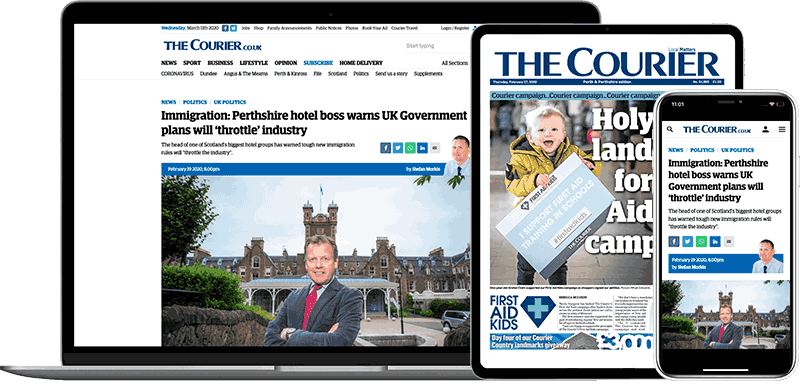 Help support quality local journalism … become a digital subscriber to The Courier
For as little as £5.99 a month you can access all of our content, including Premium articles.
Subscribe