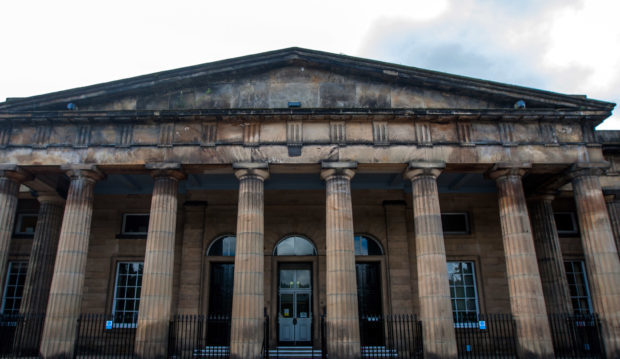 A 73-year-old Perthshire church elder has avoided jail after admitting sexually assaulting two fellow pensioners — one of whom was almost 90.
"Predatory" Ronald Allstaff, of The Meadows, Bridge of Earn, was told he had "abused the trust" of the two elderly women when he fondled and groped them on numerous occasions last year.
At Perth Sheriff Court on Tuesday, he was handed a community payback order and placed on the sex offenders register for a period of three years.
He was also told he cannot have any planned contact with females other than his wife and daughter without permission.
The court had previously heard how Allstaff visited the elderly ladies to check on their welfare.
He placed his hands on one of his victims breasts and fondled and groped her. The distressed woman reacted by pushing Allstaff away after he claimed it was "just a bit of fun".
He also carried out a similar sex attack on the woman when he tried to unclip her bra. On another occasion he placed his hands on her breasts but the woman slapped his hands.
The woman told a friend about the incidents and was physically shaking when describing what had happened.
Another pensioner said she was assaulted by Allstaff more than 20 times, often when she was bending down, when he would approach her from behind and try to fondle her breasts.
Sentencing, Sheriff William Wood, said that although the crimes were "persistent" they did not amount to serious sexual harm.
He said: "I have no doubt that this matter will have caused you and your family a considerable amount of embarrassment.
"It does you no credit that in the context of the report you were endeavouring to minimise your blame and blame your victims.
"These were clearly elderly ladies who trusted you and whose trust you abused. The question is whether the threshold has been reached for a custodial sentence.
"It appears to be relatively low level harm of its type.
"Although what you did was persistent, it does not amount to serious sexual harm."
A defence solicitor acting on behalf of Allstaff said: "He understands the anxiety and harm he has caused.
"He recognises the shame it has caused him and his family. He has difficulty coming to terms with that. He fully accepts that he did this."
Allstaff, who has no previous convictions, had previously admitted the offences, which took place between May and November last year, and between April and November last year.
He was given a three-year Community Payback Order with specific conduct arrangements and 225 hours of unpaid work, reduced from 300 to be completed within six months.
He was also placed on the sexual offenders register for a period of three years.