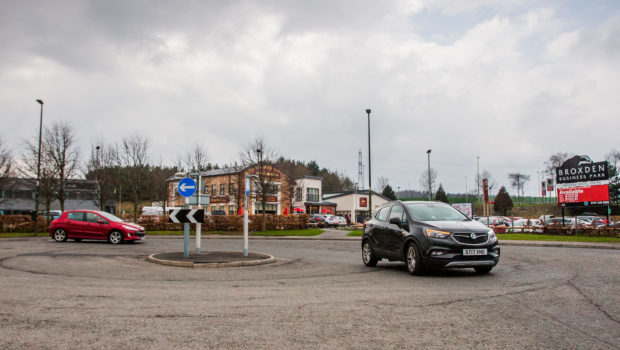 A Perth charity has defended its scheme to spruce up a roundabout that has been labelled as being akin to the "Wacky Races."
Beautiful Perth has been granted planning permission by Perth and Kinross Council to build low, curving walls with cairns at the Lamberkine Drive roundabout on the outskirts of the city.
The £30,000 project will also see native plant species being laid at the roundabout.
The charitable group was responding to recent criticism from a local office worker in Lamberkine Drive who said there are "enough distractions" in the vicinity of the roundabout, claiming motorists need good visibility which will be hampered by the cairns and silver birch trees.
She labelled the traffic situation surrounding the roundabout, which now leads to a new restaurant, drive-through coffee shop and car showroom, as being akin to the "wacky races."
John Summers, of Beautiful Perth, agreed motorists need to take "greater care" on the city's roads, but feels the floral creations planned for the roundabout will "significantly enhance" the area.
He said: "The walls and planting will naturalise and blend into the surrounding area quite quickly and I am sure they will significantly enhance this busy entry point into Perth.
"Beautiful Perth have been thorough in following the planning process with Perth and Kinross Council and securing the necessary permissions for this project.
"We have also sought advice directly from the local authority's roads department to ensure that the new feature is designed and constructed in line with road safety standards.
"As a resident and concerned citizen of Perth myself, I totally agree that drivers need to take greater care on our city's roads and roundabouts, and such problems are by no means confined to Lamberkine and the Glasgow Road."
Councillor Willie Wilson, a Liberal Democrat representative for the Perth City South, also backed the floral charity's project at Lamberkine Drive.
He said: "The plants that will be created at the roundabout will be low maintenance and I can't see how they would be seen as distraction.
"The roundabout is a signature entrance to Perth."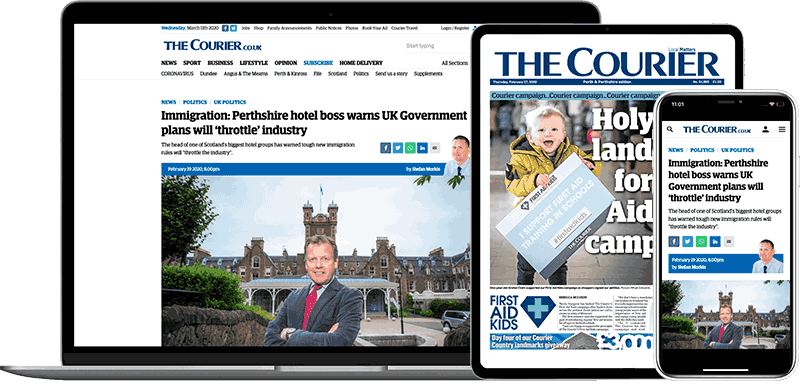 Help support quality local journalism … become a digital subscriber to The Courier
For as little as £5.99 a month you can access all of our content, including Premium articles.
Subscribe