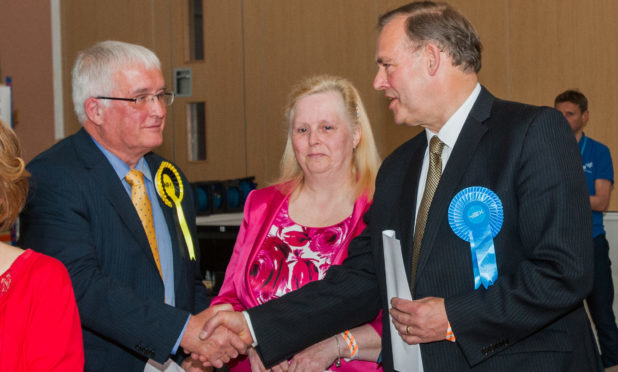 The Conservatives have retained the balance of power at Perth and Kinross Council, with a second by-election win in six months.
Former police chief John Duff triumphed at the polls in the region's Highland ward, securing 46% of the vote.
He beat former SNP councillor John Kellas, who had hoped to revive his political career after a shock exit at last year's local election.
The by-election was called following the sudden death of Conservative councillor and local authority leader Ian Campbell in early February.
Mr Duff, a former superintendent with Strathclyde Police, won with 1, 907 votes – beating Mr Kellas by just over 440.
Jayne Ramage came in third for Labour with 239, followed by independent Avril Taylor (280), the Green Party's Mary McDougall (104) and independent Denise Baykal (12).
Returning Officer Bernadette Malone has announced by-election results: John Duff, Scottish Conservative & Unionist has been elected as Councillor for Highland Ward. pic.twitter.com/8fke2pID4H

— Perth&KinrossCouncil (@PerthandKinross) April 20, 2018
Mr Duff said the win – which sees the total number of Tory councillors stick at 16, with 15 SNP – was a "huge honour".
"I now pledge myself for work for all the residents of the Highland ward, whether they voted for me or not," he said.
"I set out in the campaign how I would make myself available to constituents and I fully intend to live up to these promises."
He added: "I would like to thank all those who voted for me in the election, and all those who helped me campaign."
Mr Kellas said he was disappointed, adding: "Because we were starting quite far behind in terms of overall vote, I knew this was always going to be a difficult one for us."
Council leader Murray Lyle said he was looking forward to working with Mr Duff.
"He will be a worthy successor to my friend, the late Ian Campbell, in representing the Highland ward," he said.
"The result is all the more significant as it was achieved in the context of an energetic SNP campaign locally, with a high-profile candidate backed by TV advertising."
He added: "John's victory is an endorsement of the positive programme of the Conservative-led administration on Perth and Kinross Council, and a resounding rejection of the negative, carping opposition of the SNP at a local level."
Labour candidate Jayne Ramage  said she was pleased to have increased her party's vote by 60%, from 141 votes in 2012 to 239.
Local Tory MSP Murdo Fraser congratulated "local champion" Mr Duff on his win.
"This was a significant victory for the Scottish Conservatives, winning 46% of the vote in the deputy first minister's constituency, in an area which would have have been regarded as an SNP heartland even a few short years ago."
In November, the Tory's Audrey Coates was elected to represent the City South ward in a by-election which followed the sudden departure of ex-councillor Michael Jamieson.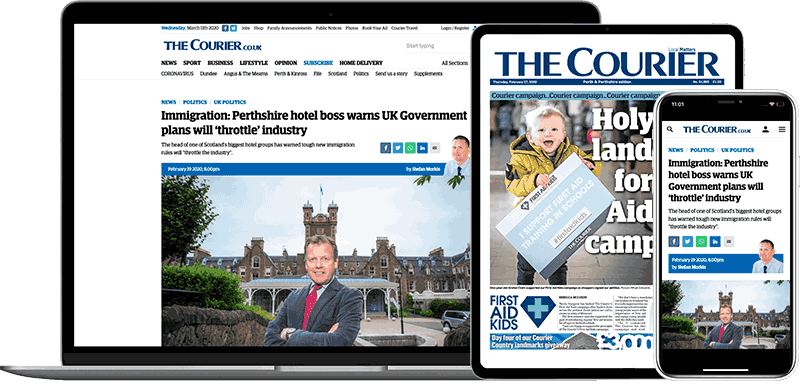 Help support quality local journalism … become a digital subscriber to The Courier
For as little as £5.99 a month you can access all of our content, including Premium articles.
Subscribe