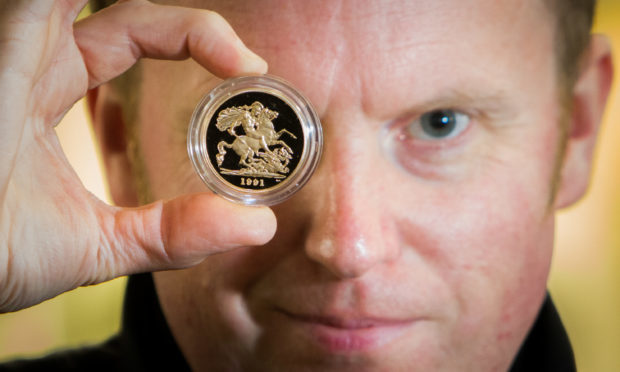 A secret stash of gold coins worth up to £80,000 has been uncovered at a hoarder's home in Perthshire.
Auctioneers were warned to wear masks and watch for rats when they set about clearing the rundown rural property.
The country house's owner, who recently moved into residential care, had lived on her own for several years, amassing huge amounts of bric-a-brac, clothing and keepsakes.
Among the piles of landfill-destined junk were numerous boxes of collectable gold coins. The treasures, still in their commemorative packaging, are valued at between £50,000 and £80,000.
They will be offered for sale next week by Perth-based Lindsay Burns and Company, one of Scotland's oldest family-run auctioneers.
Valuer Nick Burns said he was unfazed when he approached the client's house. "We had been warned it was going to be a bit of a mess," he said. "We were advised to put on a face mask and to be aware there may be rats running around inside the property.
"There were piles and piles of boxes everywhere, it was like something from the BBC's Britain's Biggest Hoarders.
"But we had no indication that there was anything valuable amongst the mess."
He said the coins were found, in presentation boxes, in drawers, cases and other inside boxes throughout the property. "They are predominately Royal Mint Proof sets, which are a valuable commodity in today's auction market," he said.
There were around 20 boxes of coins found around the house, including a package commemorating the 500th anniversary of the first gold sovereign, worth around £2,000 alone.
Last year, a helpline service for compulsive hoarders was launched in Perth and Kinross.
The protocol, a partnership between the council, NHS Tayside and the Scottish Fire and Rescue Service, is steered by Linda Fay, Scotland's first hoarding consultant.
The strategy recognises hoarding as a mental health issue and warns that hoarding can be a major fire hazard.
Lindsay Burns' two-day Antiques and Fine Arts sale, which gets under way on Tuesday, also includes a consignment of jewellery unearthed during a routine valuation in January.
The earrings and brooches, found in an old box marked "eggs", are expected to sell for between £15,000 and £25,000.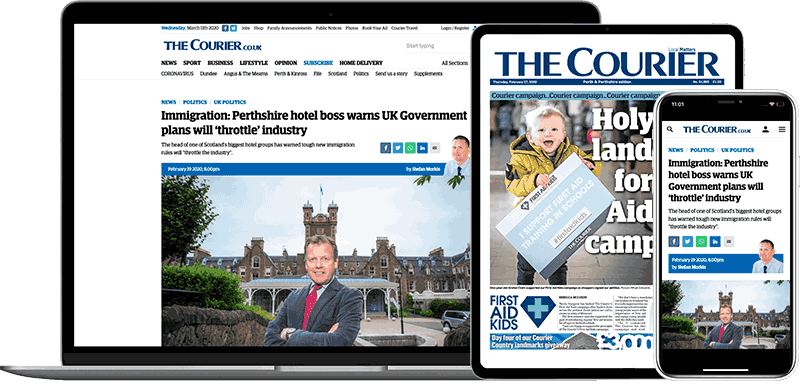 Help support quality local journalism … become a digital subscriber to The Courier
For as little as £5.99 a month you can access all of our content, including Premium articles.
Subscribe