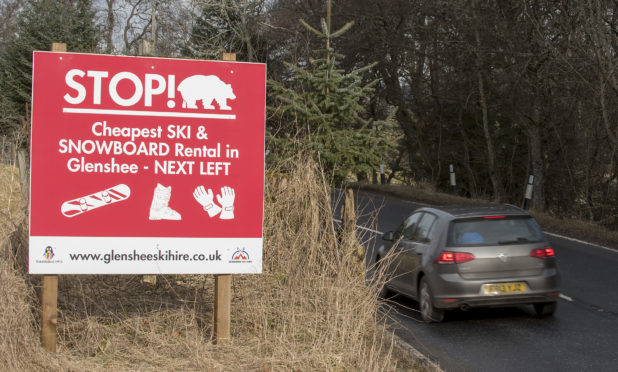 The Scottish Government has ordered a ski-hire shop to remove a series of "hazardous" roadside adverts.
The three billboards outside Glenshee warn drivers: "Caution! Slow down — you're about to save money" and "Warning! Avoid queues next time and prebook".
The ads, installed by bosses at the Glenshee Ski and Snowboard Hire near Bridge of Cally, fell foul of council officers who said they were unauthorised and a potential danger to drivers.
Shop manager David Dalrymple fought against Perth and Kinross Council's enforcement action and took his case to the Scottish Government.
Now ministers have agreed that the billboards must come down.
In his findings, a spokesman for Scottish Ministers said Mr Dalrymple's main arguments were that the enforcement notice was not served properly — he claims it was handed to him by a local farmer — and that he had not been given a reasonable amount of time to take the signs down.
The spokesman said: "There is no dispute that the notice was received by the appellant (Mr Dalrymple). The way in which he says he received the notice made him doubt its authenticity, but this doubt was dispelled when he made contact with the council."
He added that the council said the signs could be removed by one person within the space of four hours.
"I note that the enforcement notice says that the signs must be removed within five days. During my inspection, I saw nothing to suggest that the time needed to remove the signs needs to be significantly different from the four hours mentioned by the council," he said.
"I find that the five-day period is adequate to make the necessary arrangements."
In its submission to the appeals department, Perth and Kinross Council said: "The signs, being in close proximity to the A93, are quite clearly designed to attract motorists… and are therefore a visual distraction.
"The council has taken action specifically with respect to the signs primarily on safety grounds."
Mr Dalrymple declined to speak about the government's decision.
In his letter to appeal officers, he wrote: "I am baffled as to why I am the only local business to suffer at the hands of the council."
The store is not connected to the Glenshee Ski Centre, some 16 miles north.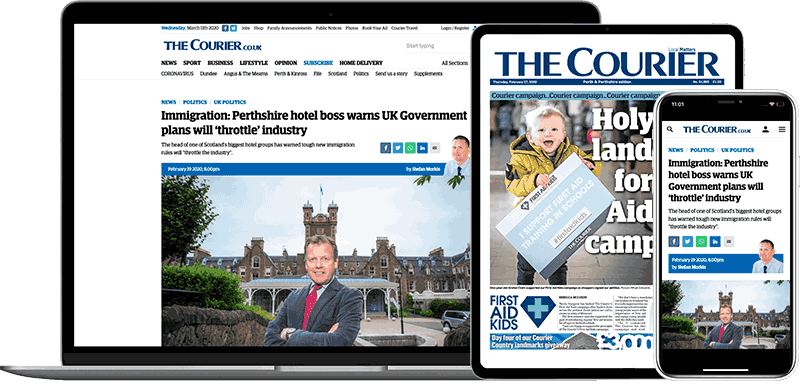 Help support quality local journalism … become a digital subscriber to The Courier
For as little as £5.99 a month you can access all of our content, including Premium articles.
Subscribe