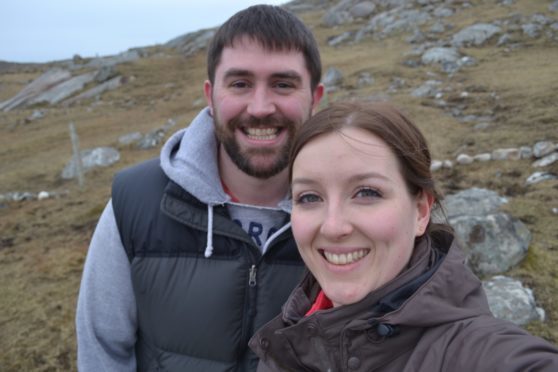 A 32-year-old Perthshire man from has pledged to raise awareness of brain tumours and funds for research as he battles an incurable form of the disease.
Paul Young, from Errol, has been given just 12 to 14 months to live following his diagnosis with glioblastoma, the most aggressive form of brain tumour in adults, last August.
He was driving home to celebrate his 32nd birthday with his wife Pamela when he suddenly passed out at the wheel of his car.
An MRI scan led to the devastating discovery of a high-grade cancerous tumour.
Paul underwent surgery followed by radiotherapy and chemotherapy to treat the tumour and is currently doing well, although he knows there is no cure for glioblastoma.
He has pledged to dedicate as much of his life as he can to supporting the Brain Tumour Charity's efforts to fund research and help fellow patients and their families.
Paul said the diagnosis had come completely out of the blue.
"At the end of August 2017, I was driving home to spend my 32nd birthday at home with my wife," he said.
"About 10 minutes from home I got ringing in my ears and tunnel vision. Just before I passed out I managed to pull my van into the small verge in the fast lane and stop."
"Things happened really quickly.
""I went in for the MRI scan, which I was told would take around 15 minutes.
"Forty-five minutes later, and after two scans, the doctor told me that a mass had been discovered on my brain, and that I was booked in for surgery for the following week. I was shocked and devastated.
"Thankfully surgery went well, and most of the tumour was removed."
Paul finished his initial treatment in January 2018, and has been receiving high dose chemotherapy since then.
He admitted the treatment was taking a toll but said he was determined to do his bit to raise awareness of brain tumours.
They are the commonest cause of cancer death in adults under 40, yet account for only 2% of national cancer research funding.
"The treatment has been both physically and mentally exhausting, I have experienced hair loss and I am often tired," he said.
"So little is invested in brain tumour research in the UK and few patients are included in clinical trials. I have friends who are in the same terrible situation and they have been getting treatment in India and America.
"We are setting up a fund to try to allow treatments for this tumour to be available for patients in the UK."
Paul and his supporters have raised more than £8,000 through bake sales, donations, raffles and quiz nights and hope to raise even more through an upcoming event.
On Friday, April 27, a fundraising Clubbercise event will be held at 7.30pm in Carrick Knowe Primary School, Edinburgh.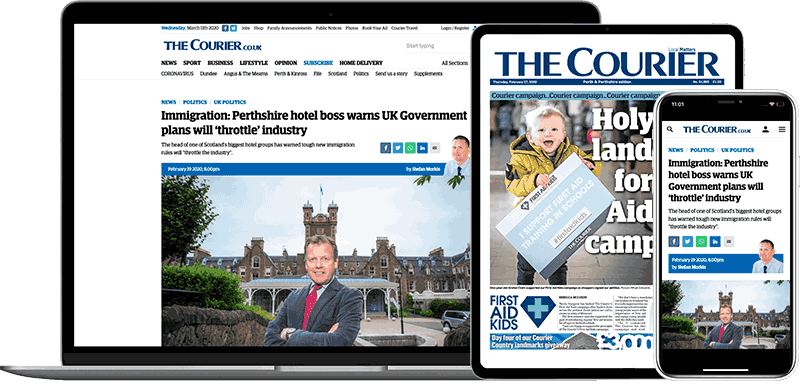 Help support quality local journalism … become a digital subscriber to The Courier
For as little as £5.99 a month you can access all of our content, including Premium articles.
Subscribe