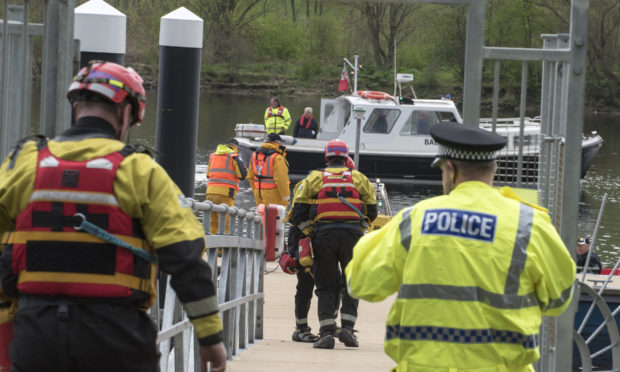 Emergency services were put through their paces on Thursday night at a dramatic exercise designed to test their response to a major incident.
Mercy crews descended on the River Tay at Perth for a simulated boat crash.
Members of the public had been warned in advance not to be alarmed by the sight of "bodies" in the water.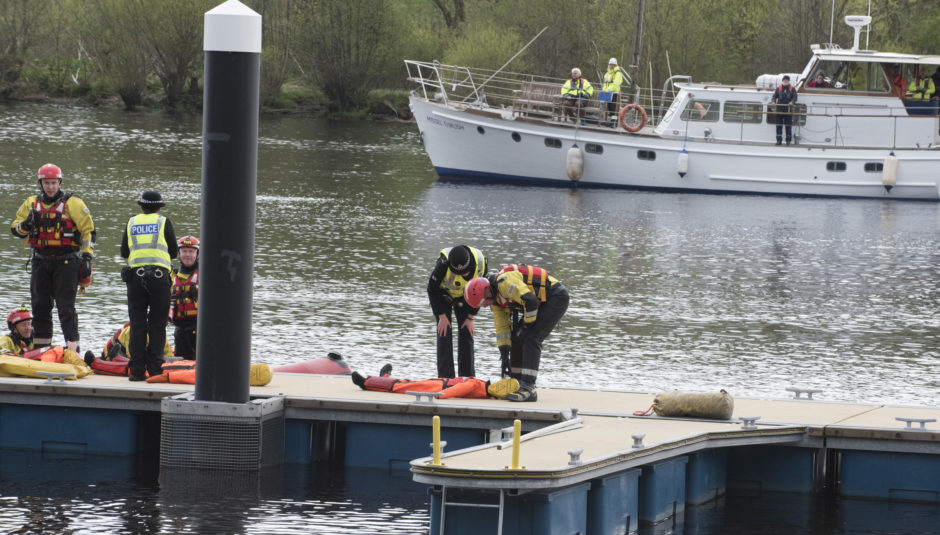 Mannequins were used as victims of a staged collision between two vessels.
Actors were also on shore to make the experience as realistic as possible for emergency workers.
Nearly all rescue services took part in the four-hour operation, along with Dundee Airport Fire Service and NHS Tayside.
Perth and Kinross Council, the British Red Cross, Willowgate Activity Centre and Perth Sailing Club were also drafted in.
Exercise director Ross Greenhill, of HM Coastguard, said: "We always say this is training for the day that we hope will never come.
"It's difficult to get everyone together for an exercise, so this is a rare opportunity to test all the emergency services in a controlled environment without putting the public at risk."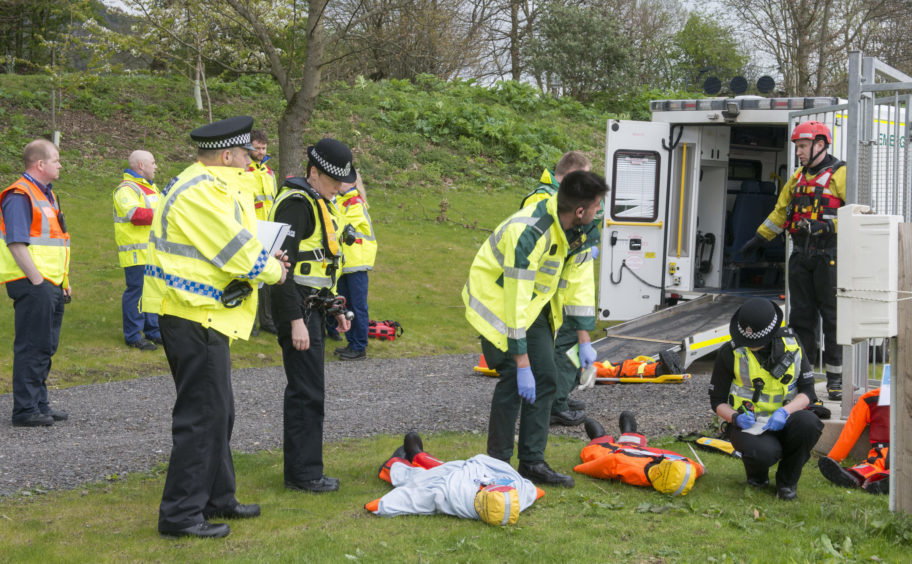 He said: "This makes sure that if a real emergency happens, we are well prepared for the challenges that major incidents bring.
"The exercise involves a lot of activity and a large emergency presence, so we wanted to let people in the area know what was happening in advance so they wouldn't be alarmed."
The action began at 6pm between Moncrieffe Island and Newburgh and attracted crowds of spectators to the shore.
The "crashed" boats were provided by local charity Taymara, which runs leisure boats along the River Tay during the summer months.