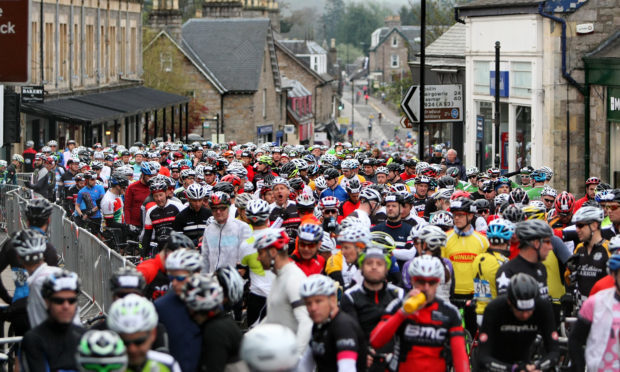 Licensing chiefs are being urged to move one of Tayside's premier cycling events out of Pitlochy town centre.
Thousands of cyclists and spectators traditionally gather in Atholl Road each summer as part of the Etape Caledonia.
Pitlochry marks the start and end of the 85-mile circuit, with a massive gathering in the council-operated car park at the heart of the town.
However, a so-called Riders' Village at last year's event drew complaints from residents in nearby Elm Court. They said it was too noisy and caused major parking and congestion problems.
Now locals have formally objected to organiser IMG's bid for a market operator licence for this year's event. They suggest moving the event to recreation ground on the edge of town.
IMG has stressed that it will improve the level of stewards at the event to minimise disruption to local residents and businesses.
Perth and Kinross Council's Licensing Board will be asked to rule on the application next week.
Five residents from Elm Court lodged an objection against IMG using the Atholl Road car park. It states: "Noise from the speakers, giant screen and live bands was way above the acceptable level.
"Our suggestion would be to move the event to the recreation park, where all the other events take place throughout the year in Pitlochry. Etape has outgrown the council car park."
A spokesman for the event's organisers said: "IMG are aware of the feedback from residents in Pitlochry regarding the noise around the Riders Village for Etape Caledonia in 2017 and we are working closely with the council and suppliers to ensure necessary steps are taken to address these issues for the 2018 event.
"IMG have uplifted both the stewarding and marshalling resources to ensure the disruption to residents is kept to a minimum and local businesses benefit from the increased visitors to the area."
Local independent councillor Xander McDade said: "This has always been a large, noisy event, but last year seemed to be particularly excessive.
"We got a lot of complaints about the noise, particularly from people in sheltered housing nearby. Many residents here are elderly and rely on visits from carers, so it is important that we maintain access to their homes."
He said: "I have had many meetings with IMG about this. I don't think it will happen this year, but I would hope they will consider moving to the recreation ground for 2019."
In March, councillors approved a slightly extended route for this year's race.
An extra four miles was added to the 81-mile circuit and a shorter 40-mile course is also being introduced.
IMG still hopes to increase the route to at least 100 miles for 2019, in an effort to attract elite cyclists.
Etape gets under way on Sunday, May 20.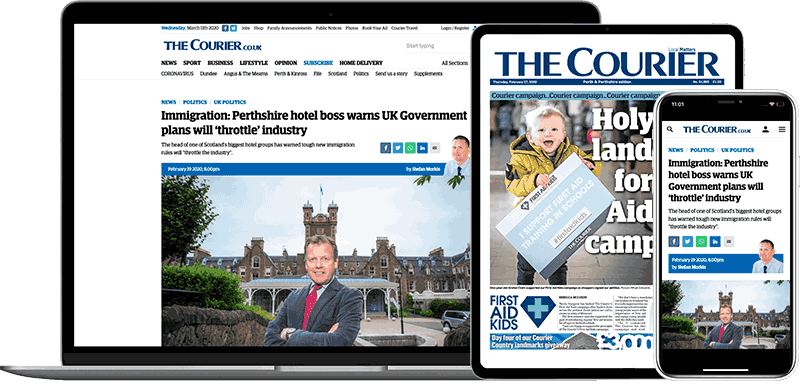 Help support quality local journalism … become a digital subscriber to The Courier
For as little as £5.99 a month you can access all of our content, including Premium articles.
Subscribe