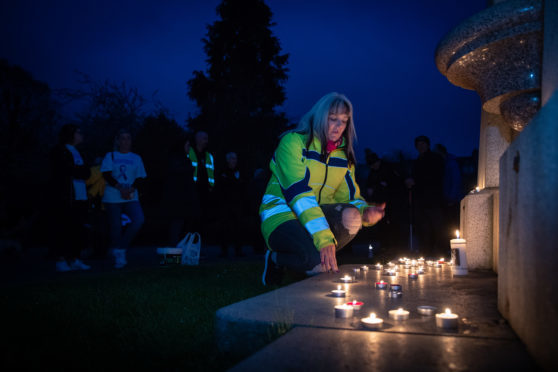 A Perth mum who lost her daughter to suicide five years ago has headed a parade organised to raise awareness of self-harm.
Tracy Swan was part of a large group who took part in the Darkness Into Light walk, which set off at 4am on Saturday.
The trekkers followed a route from the South Inch car park, along Tay Street and on to the North Inch, were they lit candles in memory of those who have taken their own lives.
This was the fourth year the event has taken place.
Tracy Swan explained the significance of the early morning walk.
"I started this as I lost my daughter, Jodie McNab, nearly five years ago on May 18, 2013," she said.
"Jodie always said if there was a place of safety it would benefit her, as she was a self-harmer. She did not want to rely on family to help her as she preferred speaking to people who did not know her.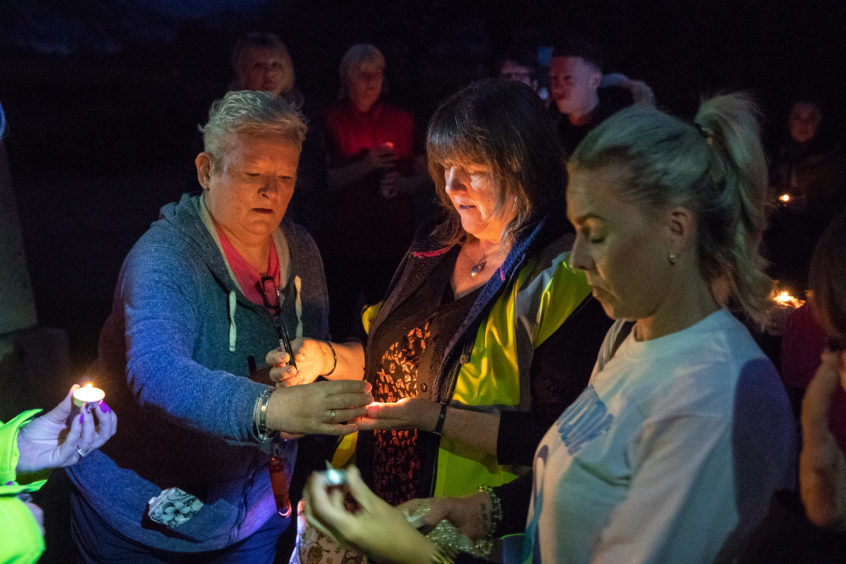 "This is the reason I started the charity the Lighthouse for Perth in her memory and hopefully it will help others."
Another walker was Ross Law, of Perth, who recently ran in the London Marathon in memory of his brother David who took his own life.
Ms Swan said it was a comfort to spend time with families who had suffered a similar heartache.
"The walk went really well and we had a good turnout," she said.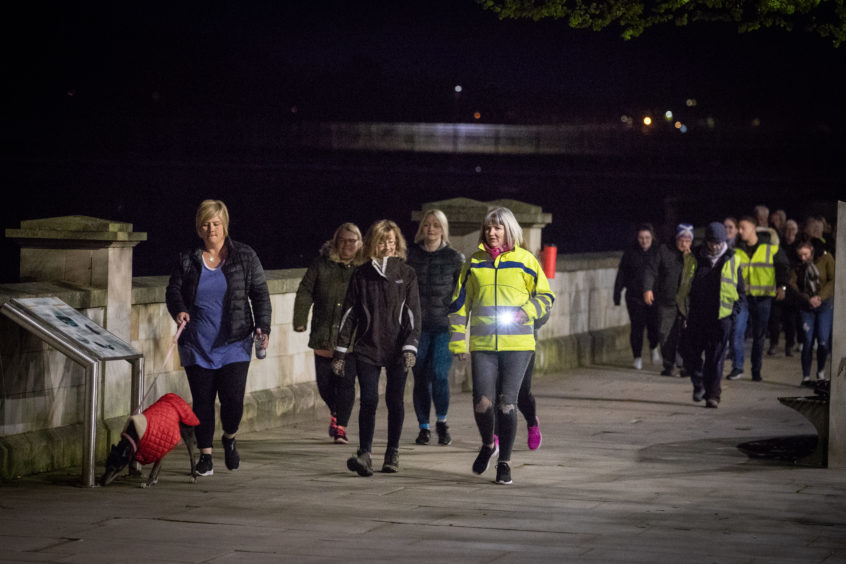 "There are so many families who gather for the walk every year or who raise awareness and sadly the numbers are growing. We need to raise awareness and stamp out the stigma of mental health, self-harm and suicide – it's still very stigmatised.
"This is the right time of year to hold a walk like this as the numbers of suicides tend to go up during this period. The rates of suicide are accelerating, especially among men – it is alarming."
The weekend's events also included a charity night at the Forty Four Club and Late Lounge in Perth on Saturday.