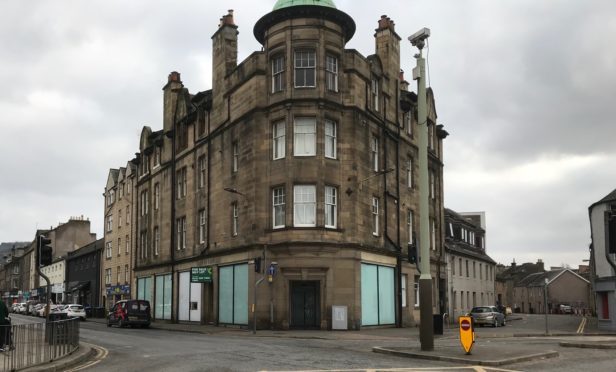 The son of a famous Scottish restaurateur has secured planning permission to transform a defunct Fair City bank into a "magnificent" Italian eatery.
Vito Crolla Snr hosted a galaxy of stars at his Edinburgh restaurant, including James Bond star Sean Connery, screen siren Elizabeth Taylor and ex-Prime Minister Margaret Thatcher.
His son, also Vito, has won consent to open the family's first restaurant outside the capital, in the boarded-up Bank of Scotland building on South Street.
The new venture, which is expected to launch in autumn, will create about 25 jobs.
Perth and Kinross Council planners approved the bid, claiming it will have a positive impact on the local economy.
Following a complaint about possible road safety issues, planning officer John Williamson said: "The site is located within a city centre location which is well served by public transport and easily accessible on foot and by bicycle.
"Furthermore there are city centre parking facilities and on street parking available in the local area.  I do not consider the change of use to result in road safety concerns in this city centre location or result in parking problems given the availability in the area."
The new outlet will be called Zio Vito's, Italian for Uncle Vitos.
Mr Crolla, 41, said he aims to open up in September or October.
"This is our first restaurant outside of Edinburgh," he said. "The property we have has the potential to be outstanding. It's on the main road, it's the first place you see and when you get it done the way we want it, it's going to look absolutely fantastic."
He added: "My father came over here a long time ago with his whole family and they all set up restaurants in Edinburgh. As far back as I can remember it's been in the blood."
Vito's opened in the capital in the 1970s and became a magnet for big-name stars such as Peter Ustinov and Scottish football legend Graeme Souness.
Vito Crolla Snr was originally from Picinisco, in the Monte Casino area of Italy. He died aged 53 in 1996.
Perth's South Street bank branch was one of 23 across Scotland which were shut in late 2016.
Bosses said they decided to shut down the locations – including brances at Scone and Coupar Angus – because of a fall in demand.