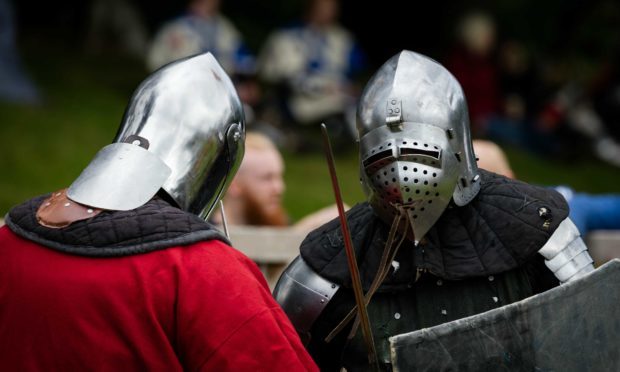 Truckloads of sand, a vast haul of iron weaponry and at least 55,000 scones are needed for a brutal knight fight at a Perthshire palace.
More than 500 competitors from across the globe will descend on the region this week for the International Medieval Combat Federation (IMCF) World Championships.
Scone Palace, the ancient crowning seat of Scottish kings, will host four days of full contact fighting by armoured warriors using battleaxes and longswords.
It is the first time the unusual sports spectacular has been held in Britain. Organisers have promised medieval dualling, team fights and archery, as well as a host of side attractions.
Preparations for Thursday's launch have involved the delivery of 60 tonnes of sand and more than 2,300 pieces of ironmongery.
About 830 metres of Scottish spruce have also been brought in to build the fighting area, known as The List. All of the wood will be recycled once the event is over.
And it would't be a medieval clash without a near bottomless supply of baked goods. Around 55,000 scones will be baked to cater for the 357 competitors living in the encampments during the tournament.
There will storytelling and behind-the-scenes events across the four days, as well as live music by Glasgow-based Clann An Drumma.
There will also be some equine jousting, Les Amis D'Onno, on Thursday and Sunday.
Stephen Brannigan, Head of House at Scone Palace said: "Scone Palace is proud to be the official host of the IMCF World Championships as this incredible event takes place in the UK for the first time.
"We are especially looking forward to welcoming the competitors and the thousands of visitors of all ages who will come to experience this unique tournament in the grounds of our historic visitor attraction."
He said: "During the four-day event there will literally be something for everyone, with an array of entertainment, from live music to falconry displays – and this is on top of the medieval battles."
Local competitor Joe Partridge, from Tummel Bridge, said the event will spark increased interest in the sport locally.
The IMCF World Championships at Scone Palace by the numbers
60 tons of sand being used for the arena
55 additional toilets being brought in for the event
32 countries being represented
200 metres of additional water pipes installed
70 medieval tents pitched on site
357 competitors living in the medieval encampments
90 additional bins for recycling
826 metres of Scottish spruce wood used for the arena, all of which will be recycled after the event
2313 pieces of ironmongery used to build 'the list' or arena
42 kings crowned at Scone Palace
5500 extra scones baked at Scone Palace for the occasion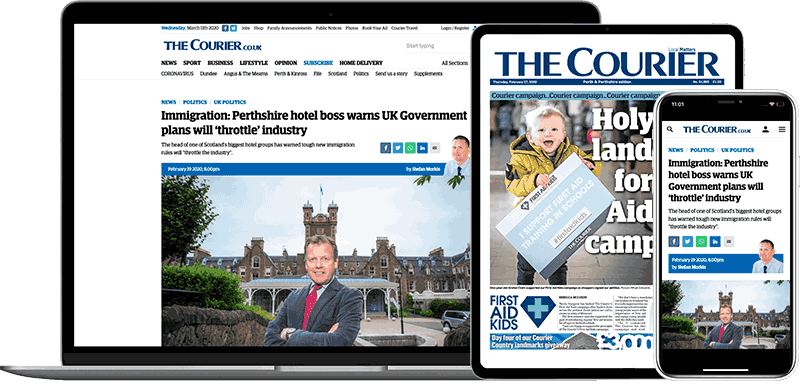 Help support quality local journalism … become a digital subscriber to The Courier
For as little as £5.99 a month you can access all of our content, including Premium articles.
Subscribe