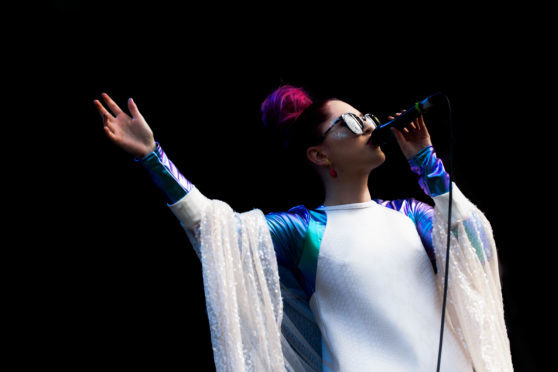 Perth will celebrate Year of Young People 2018 in style next month with a day-long event to put residents aged eight to 26 in the spotlight.
The Diverse CiTay festival, held on Saturday, June 23, will highlight the best of Perth and Kinross with a colourful parade, music stage hosted by industry giants Ministry of Sound and a range of other activities.
The project, which aims to highlight the importance of young people to the future of the city, has been co-produced by Perth youngsters with support from local bodies and organisations.
Visit Scotland's director of events Paul Bush said: "The young people of Perth and Kinross have created a truly colourful programme of experiences and innovative activities for their peers and the wider community to get involved in.
"The festival will see the city centre transformed into a huge stage to celebrate the vibrancy, diversity and contribution of young minds, all of which will further reinforce Scotland as the perfect stage for events."
The festival will kick off at 12.30pm with a carnival parade featuring a colourful, vibrant display of floats, vehicles, dance troupes and bands.
It will head from the South Inch along Tay Street to the North Inch park, where the North Inch carnival will run from 1pm to 4.30pm, with a vibrant mix of performers, entertainment and activities.
The Music Stage at the carnival will feature sets from the House & Garage Orchestra, as seen on 1Xtra's Live Lounge, and special guests Jack Maynard and Karen Harding.
Also appearing will be Dundee pop band Be Charlotte and Scottish singer-songwriter Mikey, and the day will feature attractions such as a funfair and bike stunt team.
Perth Museum and Art Gallery will feature exhibitions created by local young people, focusing on the centenary of the end of First World War and on self-image and identity. All exhibitions are free to attend.
Diverse CiTay working group co-chairs Robert McCall MSYP and Siusaidh Johnston said: "In the Year of Young People, we were keen to see a day that celebrates the achievements, ambition and interests of young people in Perth and Kinross.
"There is so much going on in Perth city centre on Saturday 23 June that it would be a shame to miss it.
"If you live in Perth and Kinross and are aged eight to 26, please get involved and make it an incredible day for us all."
A full list of activities and information about the festival is available at perthcity.co.uk.