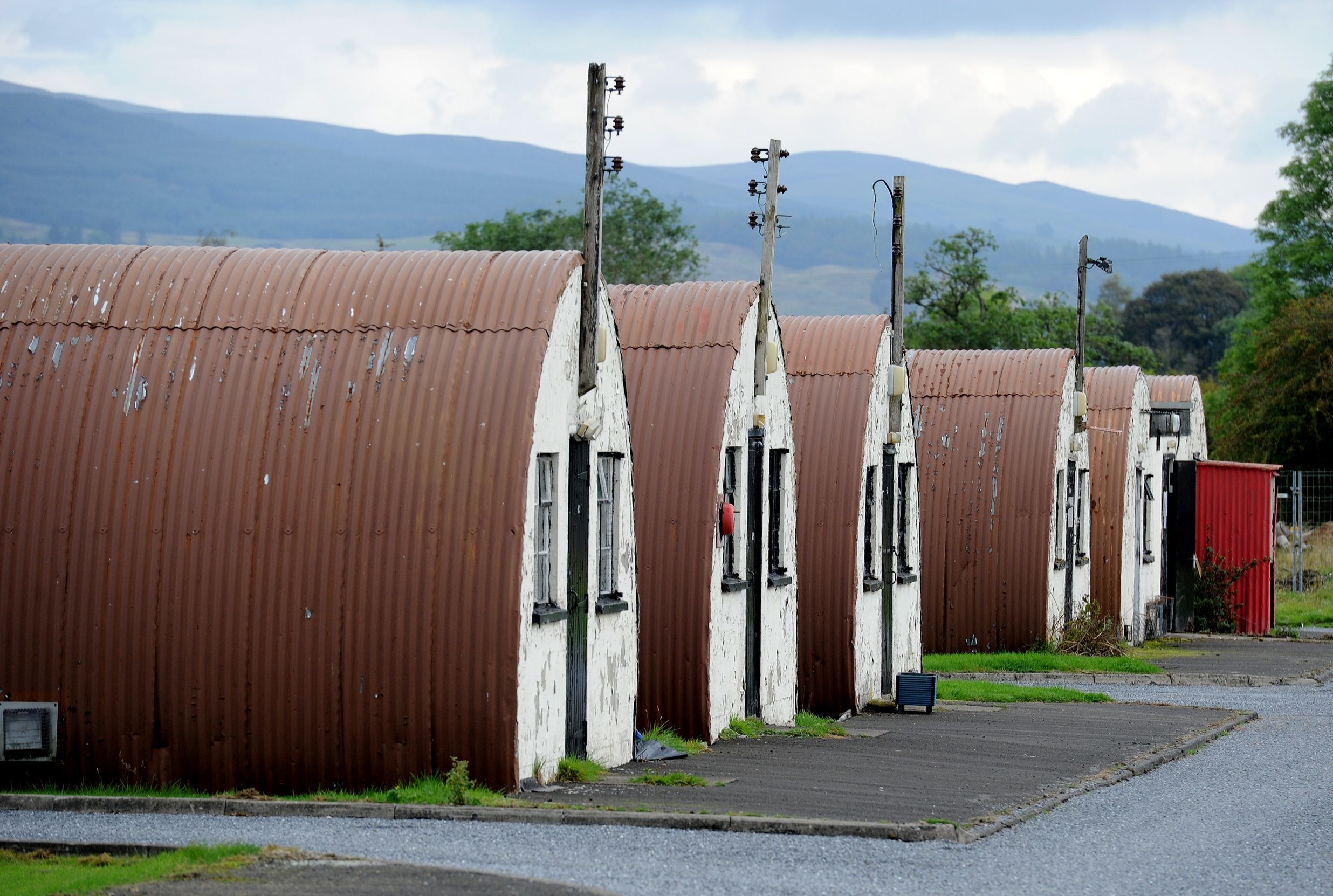 History is being brought to life at Scotland's last surviving Prisoner of War camp.
The Cultybraggan compound, near Comrie, Perthshire, was once home to 4,000 inmates including zealous Nazis, members of the Waffen SS and trouble-makers from other PoW sites around Britain.
On Saturday, the camp will open for a living history extravaganza.
Dozens of iconic military vehicles, including two tanks, will be rumbling into camp for the Carry On, Culty event.
Organisers will also unveil a remarkable set of 66 cartoons drawn by a prisoner during the final years of World War Two.
The pen-and-ink sketches are thought to be the most comprehensive visual record of what daily life was like for German captives in the UK.
Among the collection are drawings of snowball fights, men passing the time with a board game and gardening.
Experts say the drawings perfectly illustrate feelings of the relief of being away from the fighting as well as the pain of being hundreds of miles away from home and loved ones.
Visitors will also get the chance to see part of a new feature-length documentary about the camp by local production company Mousehole Films.
The film tells the story of how the camp integrated with the local community and looks at the life of former SS officer Heinrich Steinmeyer.
On one occasion, Steinmeyer was smuggled out of camp, dressed as a schoolboy, to enjoy a night at the local cinema.
When he died in 2014, he left his estate and home – worth nearly £400,000 – to the community, in thanks for the kindness locals had showed him.
Carry On, Culty will also feature a live swing band and jitterbug dancing, as well as music from Comrie Pipe Band and a display by Highland dancers.
Visitors can also enjoy KampGruppeSchottland, a German re-enactors group will play the part of prisoners.
The event has been put together by the Comrie Development Trust which has been battling to preserve the camp and explore ways of developing it for future generations.
Phil Mestecky, heritage and events manager with the trust, said: "Preparations have been going very well. Everybody has been very hard at work getting the site ready for Saturday.
"The old jail block, which was where they put the prisoners for solitary confinement, has been restored and looks great. That's an A-listed property and is definitely worth checking out."
He said: "The forecast for the weekend is as good as we could hope for as well, so we've got our fingers crossed for a good crowd."
The event runs from 10am to 4pm, followed by a Shaky Toon Hop dance at the White Church from 7pm to 11pm.