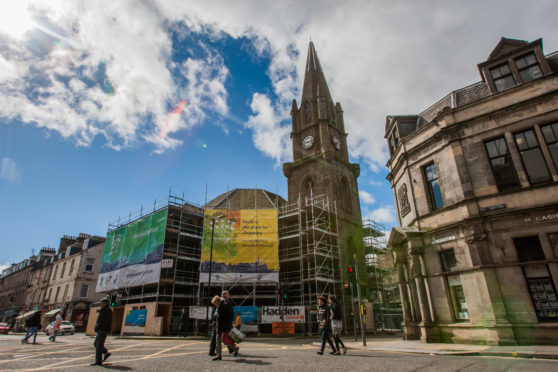 A heritage watchdog has strongly criticised Perth and Kinross Council's £2 million vision for St Paul's Church.
Plans have been unveiled to transform the dilapidated landmark into a public space for markets, exhibitions and events.
The local authority bought the Gothic building in February last year, more than three decades after it closed to the public.
Council bosses are considering four options for the B-listed property. The front-runner involves taking the roof off and creating a "civic space", while retaining the iconic spire and clock tower.
But the project has come up against opposition from the Perth and Kinross Heritage Trust.
The organisation, which was set up to campaign, promote and preserve the area's significant buildings, has lodged a formal objection, calling for the preferred option to be scrapped.
Trust chairman Sue Hendry said: "The trust believes that this proposal is short-sighted, sets a bad precedent for treatment of the historic environment in Perth, gives a poor return on public investment in terms of cultural capital, and is a missed opportunity to generate significant social, economic and training opportunities through the regeneration of this area of Perth."
The group believes that the plan "does not recognise or value" the historical significance of the building, which has been described as "the most significant building at risk in Perthshire after Taymouth Castle."
Ms Hendry said the proposal does not fully address problems with roosting pigeons and could make the church into a "windy, dank and intimidating enclosure" and possible hang-out spot for trouble makers.
"Anti social behaviour has become a problem around St Paul's," she said.
"The open entrances are narrow and the interior cannot be clearly seen before pedestrians enter. This is unlikely to feel like a welcoming and safe space."
She said the council has not justified the removal of the roof, which is described as repairable.
"Much of Georgian Perth is in a state of semi-dereliction," she said.
"Once historic buildings are destroyed, they cannot be replaced.
"Perth has lost much of its historic fabric already and should enhance and protect what it still has."
The trust has urged councillors to "aspire to a strong vision of Perth and a city that values its historic fabric as a unique asset, rather than a burdensome inconvenience."
Historic Environment Scotland has not objected to the scheme, but in its submission added: "The removal of the roof would be regrettable, but we accept that other options are unlikely to be viable at this stage."
The council said a recent consultation event, which gave locals the chance to pore over the design options, received a positive response.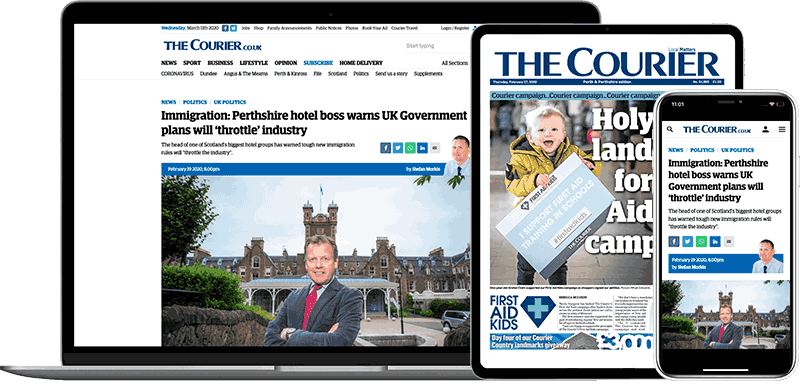 Help support quality local journalism … become a digital subscriber to The Courier
For as little as £5.99 a month you can access all of our content, including Premium articles.
Subscribe