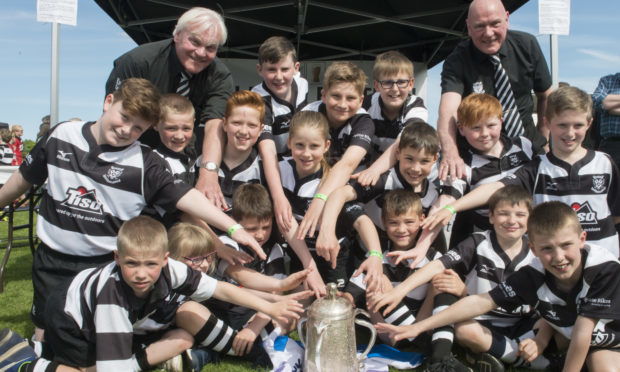 One of Scotland's oldest rugby clubs has celebrated its 150th anniversary with a massive party in Perth.
The famous Calcutta Cup, last seen in jubilant scenes at Murrayfield following Scotland's epic Six Nations victory against England, was among the star attractions at Perthshire Rugby's celebrations in North Inch.
Thousands of people flocked to the park for the club's annual Beer Festival and rugby 7s tournament.
The all-day event, held in a huge marquee, was blessed with blue skies and sunshine and featured live music and outdoor games.
The Calcutta Cup proved to be one of the biggest draws, with fans queuing up for photographs with the ornate 18 inch trophy.
Scotland secured the cup after pulling off the the biggest upset of the Six Nations this year.
Perthshire Rugby said it was "delighted" that the club had secured the opportunity to showcase the trophy to fans.
Allan Brown, Perthshire Rugby Chief Executive and Event Organiser thanked everyone who supported the event, including sponsors Tan International and The Tavern.
"It was a fantastic day," he said.
"This year's festival has been the biggest yet with around 4,000 festival-goers visiting us on Saturday.
"Perthshire Rugby is celebrating 150 years of rugby in Perth this year and we were privileged to have the opportunity to show the Calcutta Cup, which is nearly as old as our club, to festival goers and rugby fans."
It was on the North Inch that Perthshire Rugby played its first game, against the Scots Greys, in January 1868.
Football had been outlawed on the park, after a particularly notorious match ended in riots.
The infamous clash happened in 1836, when the Lord Provost challenged Lord Stormont of Scone Palace to a game of football. The match went ahead with 50 players on each side and, according to historic records, the ball was kicked, mauled and carried. Several balls were lost that day, either burst or swept away on the River Tay.
The game "raged furiously" for three hours in front of a crowd of about 15,000 supporters before umpires declared a draw.
The football ban opened the gates for rugby players from universities to educate local students about the new game.
The first match attracted a crowd of about 8,000 people.
Next weekend, there will be another chance to see the Calcutta Cup at Kinross Rugby Club as part of its end-of-season fun day and awards ceremony. The event will be held on Saturday from 11.30am to 1.30pm.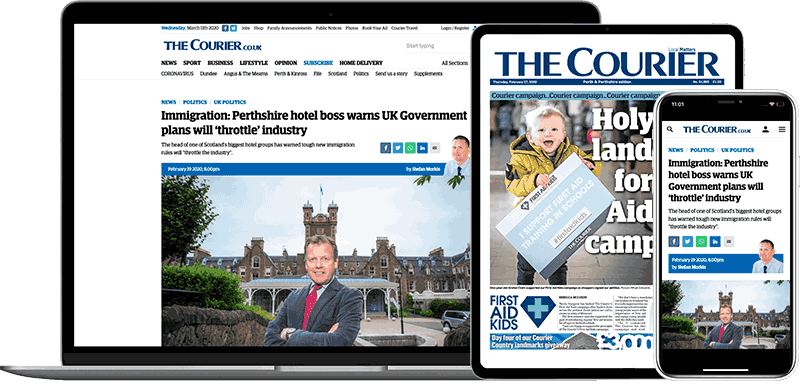 Help support quality local journalism … become a digital subscriber to The Courier
For as little as £5.99 a month you can access all of our content, including Premium articles.
Subscribe