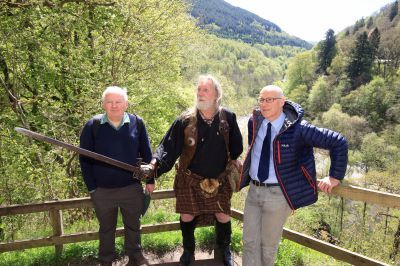 Extending a major trunk road in Perthshire will "obliterate" a historic war site, campaigners have warned.
Transport Scotland plans to upgrade the Killiecrankie to Glen Garry stretch of the A9, as part of a £3 billion project to dual the entire Perth to Inverness road.
However, 183 objections have been lodged against the proposed route and yesterday the chairman of Soldiers of Killiecrankie, a group set up to commemorate the battle of 1689, told Scottish Government minister John Swinney that other routes must be considered.
During a guided tour of the battlefield on Monday, objector James Rattray acknowledged that the single-carriageway A9 already runs through the site, but called for designers to avoid key sections during the widening process.
He said: "For me this is an essential part of the battlefield and once it's gone, it's gone.
"There is a field which is already very damaged from when the first A9 was built so I don't understand why they're not using that instead.
"I think there is the potential for a visitor centre here but this would ruin it. My view is this will obliterate the key features of the battlefield, making any potential for a major tourist attraction greatly damaged.
"I realise it has to go somewhere on the battlefield since it is already there but the site needs to be properly considered, choosing the route with the least impact."
Transport Scotland revealed last week that a public inquiry will be held, due to the high number of objections.
Mr Swinney, SNP MSP for Perthshire North, said: "I have had a long involvement with the Killiecrankie community and those who are concerned about the possible impact on the battlefield to make sure that those concerns are heard. Today's visit is an opportunity to hear first hand some of the stories of the battlefield.
"I hope we can make progress on this essential road project while protecting the historical significance of the site. I think we should be open to dialogue and discussion about the concerns people have."
Mike Williamson, SNP councillor for  Highland Perthshire, called for the community to be involved in the route for the new carriageway.
He said: "The decision has essentially been imposed so I would like to see the community become more involved in deciding what would be the most suitable and sensitive route.
"I know it has to go somewhere on the battlefield but it's about finding the most appropriate place."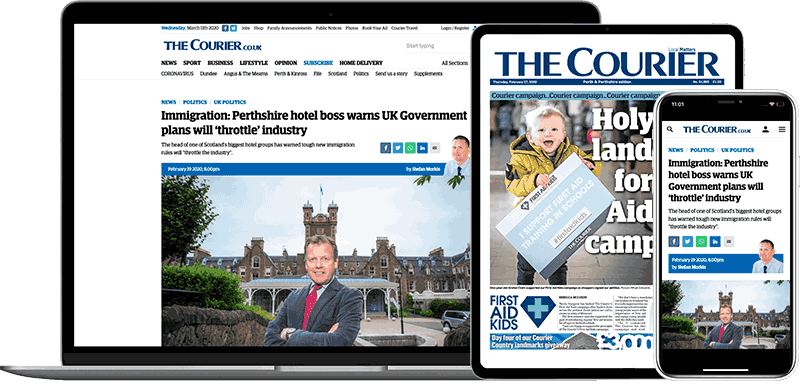 Help support quality local journalism … become a digital subscriber to The Courier
For as little as £5.99 a month you can access all of our content, including Premium articles.
Subscribe