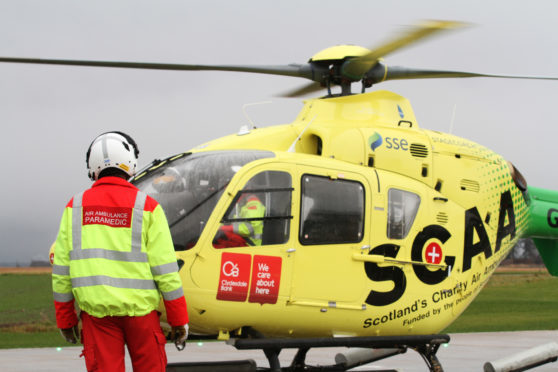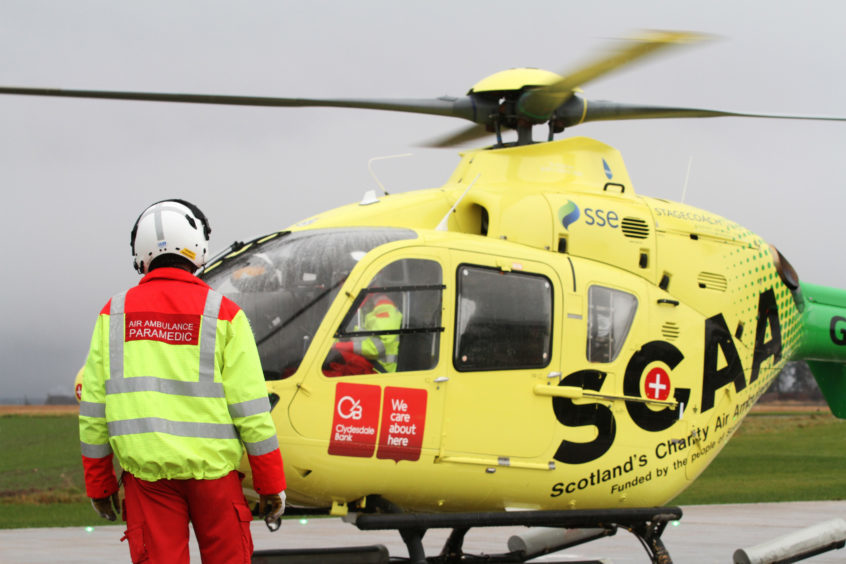 Stagecoach boss Sir Brian Souter has pledged a six-figure sum towards ambitious plans by Scotland's Charity Air Ambulance to buy a new helicopter.
Perth-based charity SCAA launched a £6 million drive to get a second lifesaving chopper in the air.
The Stagecoach group, which has its headquarters in Perth, has been a keen supporter of the charity and has donated more than £650,000 since its launch in 2013.
Sir Brian visited the group's Perth Airport base on Wednesday and announced a donation of £125,000 for each of the next three years towards the appeal.
And he said a fully SCAA branded bus will help promote the fundraising appeal across Scotland, operating on routes to Glasgow, Edinburgh, Stirling, Perth, Dundee and Inverness.
"We are proud to once again be funding this important, life-saving piece of equipment for Scotland," he said.
"Over the years, the helicopter has helped to save many lives and Stagecoach is delighted to be the first corporate partner to announce dedicated funding towards the new helicopter."
In the last five years, SCAA has responded to more than 1,700 time-critical emergencies from as far afield as Orkney to the Borders and the Hebrides and the east coast.
The charity is still considering where best to base the the second helicopter.
Chairman John Bullough said the pledge by Stagecoach could prove to be the ideal springboard for the public appeal.
"Stagecoach Group has been a great supporter of our work since the beginning and their input helped provide Scotland with our first charity-funded air ambulance in 2013," he said.
"This tremendous new commitment of support will help secure a second helicopter to save and improve the lives of those most in need throughout the whole of Scotland.
"We are deeply indebted to Sir Brian and everyone at Stagecoach for their support – something which will be heralded across Scotland thanks to their newly unveiled SCAA branded bus."
SCAA Chief Executive David Craig said the £6 million appeal was aimed at everyone in Scotland.
"The public – as well as companies, trusts and foundations – have kept SCAA flying for five years and allowed the charity to become a sustainable and vital player in pre-hospital care," he said.
"We now need their support more than ever as we work towards launching a second air ambulance that can aid those seriously ill or injured wherever they are in Scotland."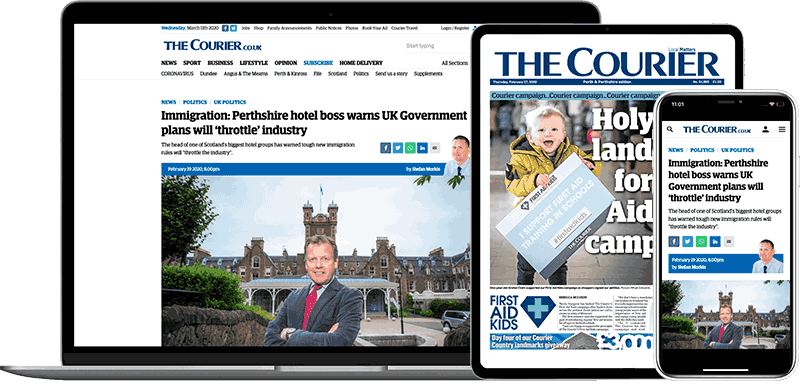 Help support quality local journalism … become a digital subscriber to The Courier
For as little as £5.99 a month you can access all of our content, including Premium articles.
Subscribe